"How to clean leather car seats?" – this is a very common question from many car owners. Whether you're the driver or passenger, maintaining the appearance of your car interior should be a top priority. The process is surprisingly easy, and with just a few high-quality products and tools, you can restore your car to showroom condition and have it looking sparkly brand new again!
You can't beat the feeling of sitting comfortably in a plush, leather car seat as you drive to your destination. The luxury feel of leather is worth the extra cost! The downside of leather though, is that it is much more susceptible to sun damage and everyday wear and tear. Hence, following a leather car seat cleaning schedule will help maintain it and improve its durability over time.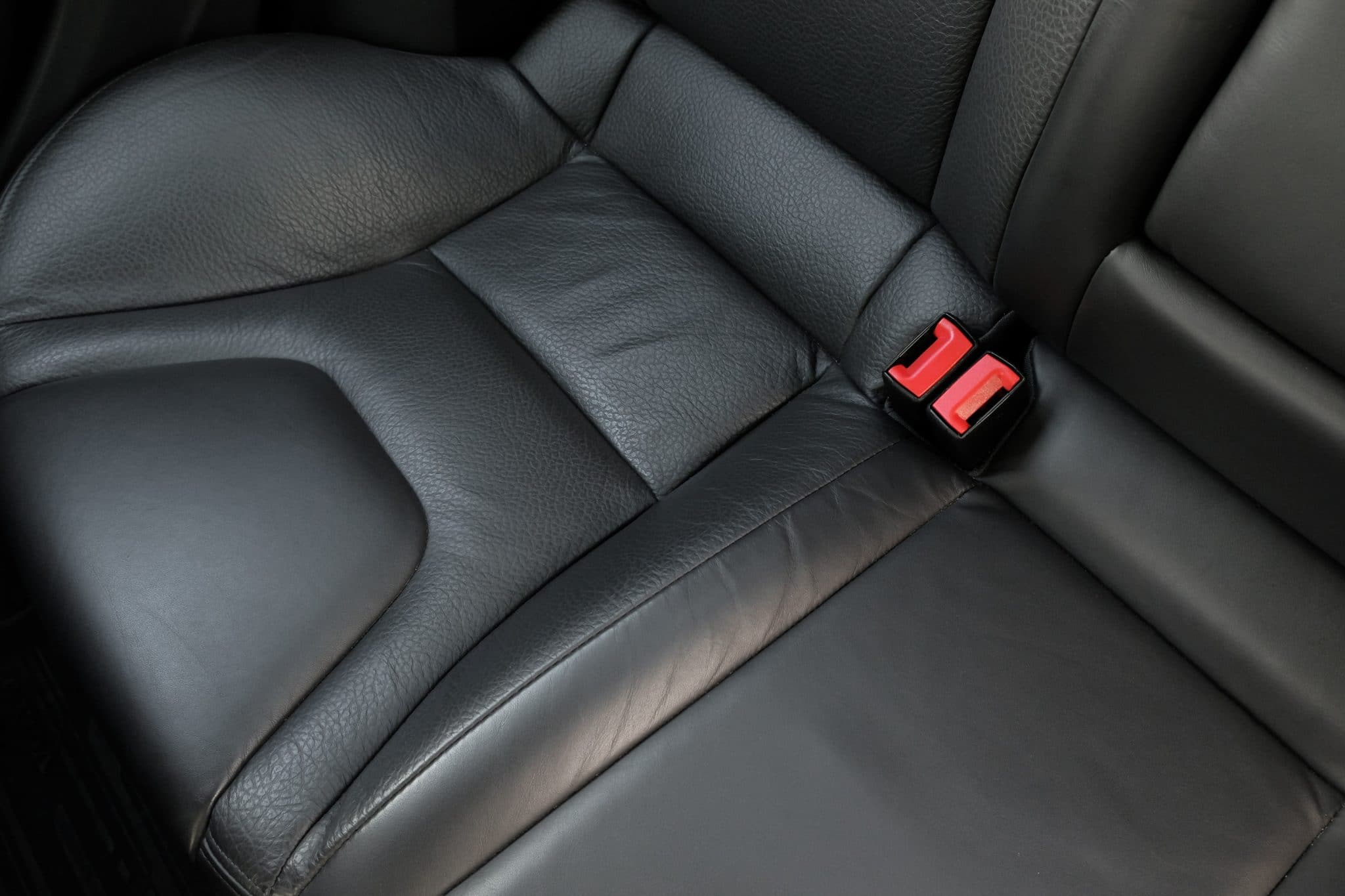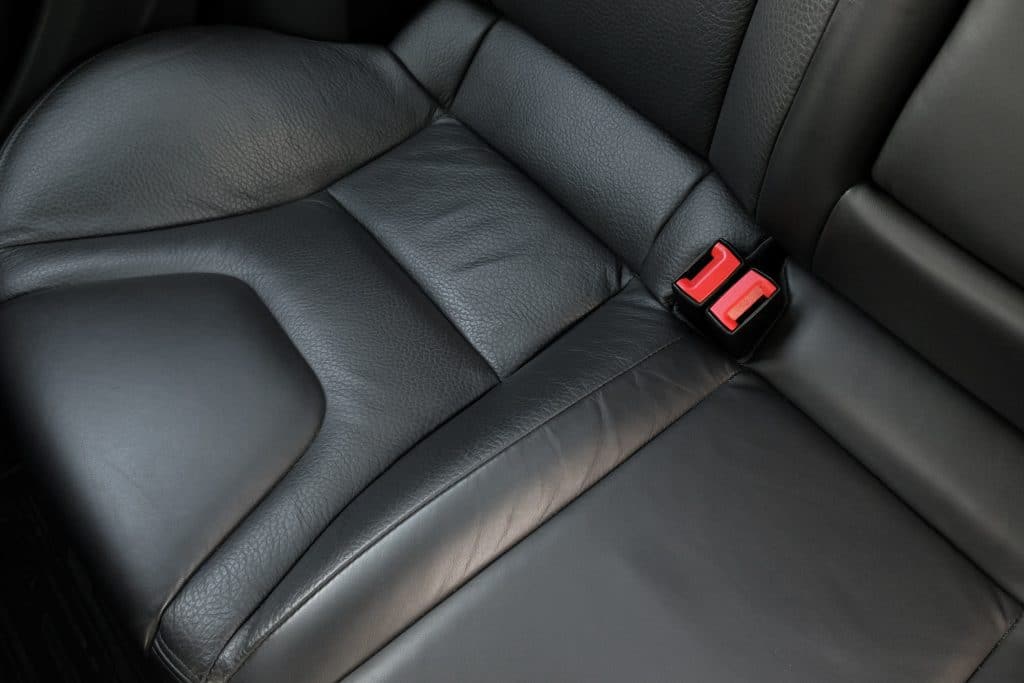 It is recommended that every three months, you should clean and protect your leather car seats and upholstery to prevent excessive weathering, cracking or fading caused by UV rays. The good news is that leather is much easier to clean than cloth upholstery.
To maintain the pristine condition of your car seats, take a read of our guide and follow these simple steps on how to clean leather car seats outlined below!
How To Clean Leather Car Seats: What You Need to Know!
After prolonged exposure to the sun, leather can become dry and brittle, causing the material to crack and fade. To retain their resale value, look and feel, leather car seats require regular, specialised care, just like you use lotion on your skin.
In cars that experience a lot of usage every day, leather interiors need to be maintained more frequently. This means that if you're going away on trips, running errands as well as taking your kids to school and sports practice every day, you will need to clean and protect your upholstery at least once a month instead of every three months. For those who run a lot of errands, it's important to take extra care and show the driver's seat some love and attention too whilst your detailing your leather car seats!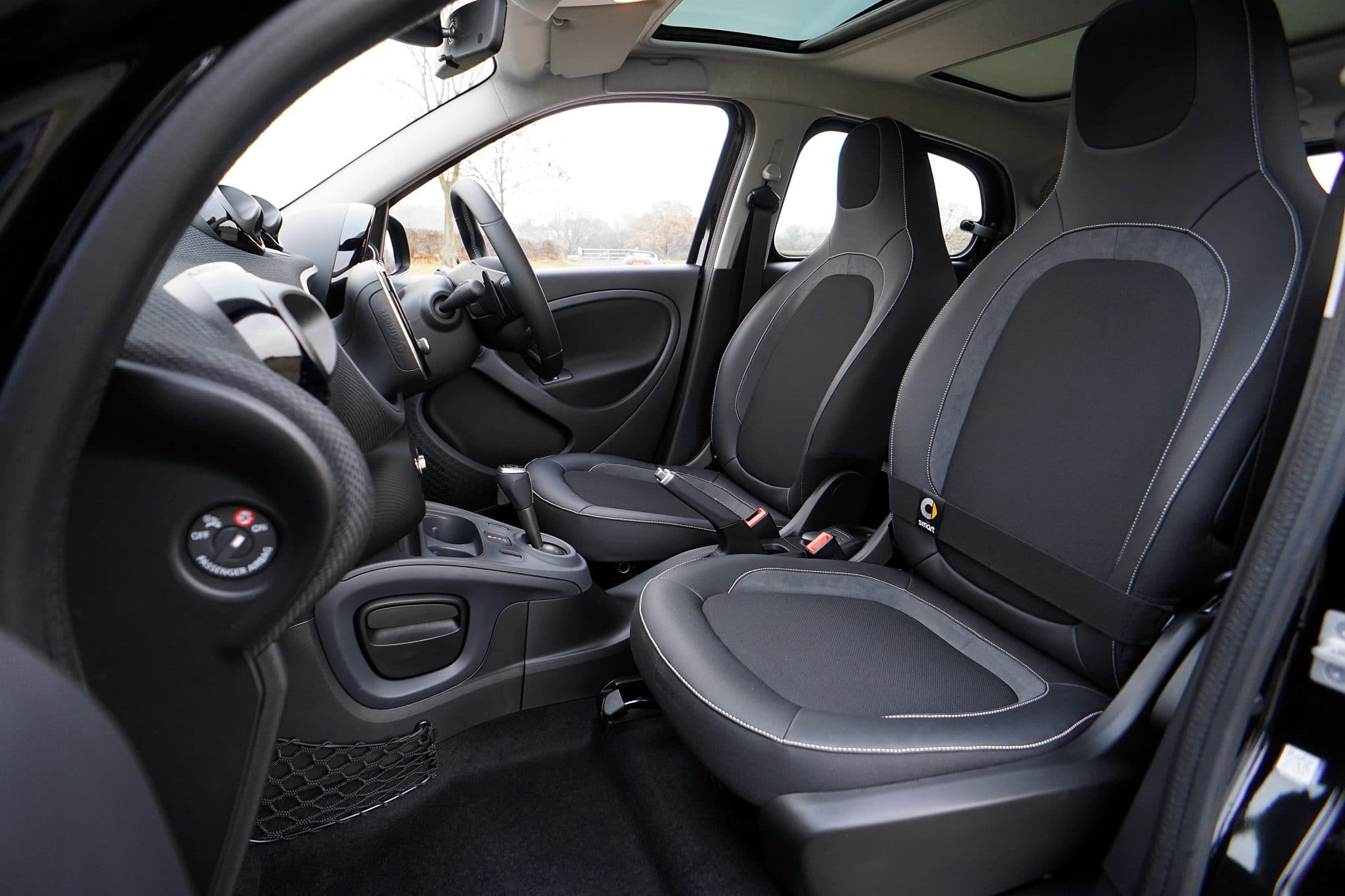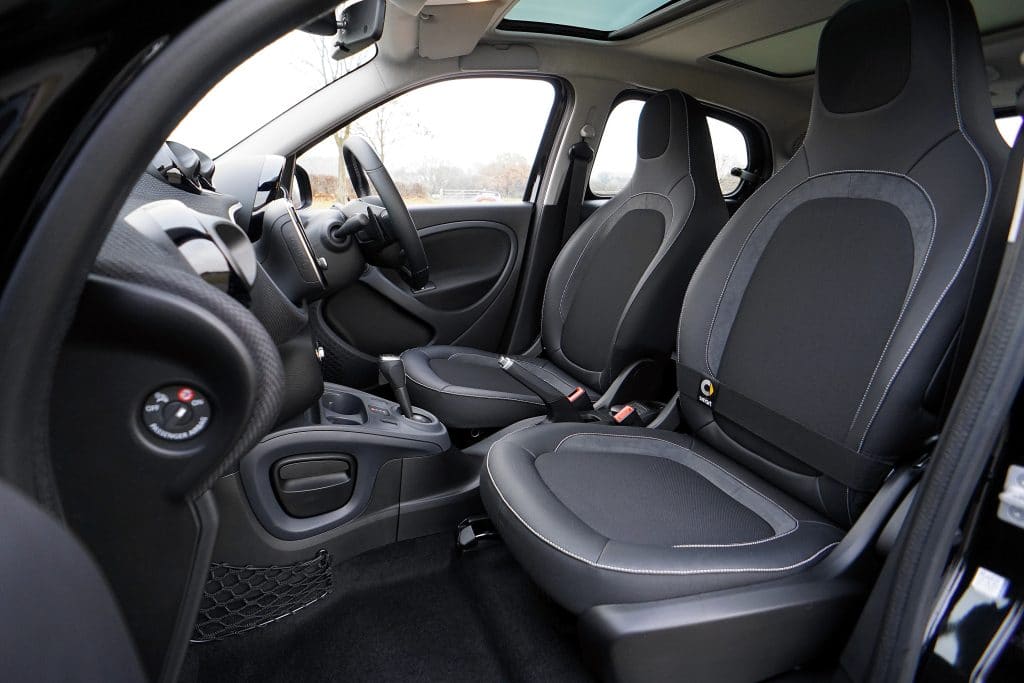 In order to properly care for and clean your leather car seats, you will require some cleaning accessories and leather-specific products to get the job done correctly. B&S Detailing stocks a wide range of Aero car cleaning products and accessories that can help you carry out any detailing job, no matter how big or small, for your vehicle!
Using such high quality products will ensure that your leather car seats and leather car interior surfaces remain supple and protected for longer.
Some key tools and products you need, include;
Clean microfibre cloths
Soft bristled brush
Leather protectant
Leather cleaner
Leather conditioner (or alternatively, use an all-in-one product)
Foam applicator (if not provided with your leather product)
Handy Tips Before You Start Cleaning Your Leather Car Seats
To make sure any new products are safe to use and don't remove the colour from your leather car seats or interior, it is essential that you test them beforehand in a discreet area just in case they are too abrasive or not suitable for your particular leather car seats.
To prepare the leather for the protectant, you should pay close attention to the stitching. A soft brush works best for this step and you should make sure to repeat this process as needed. These steps depend on how often you use your vehicle, how old it is, and how you regularly store it.
Pro Tip: Take extra care when getting into and out of leather car seats if you have any sharp objects in your pockets or have metal buttons on your pants as this can easily damage the upholstery.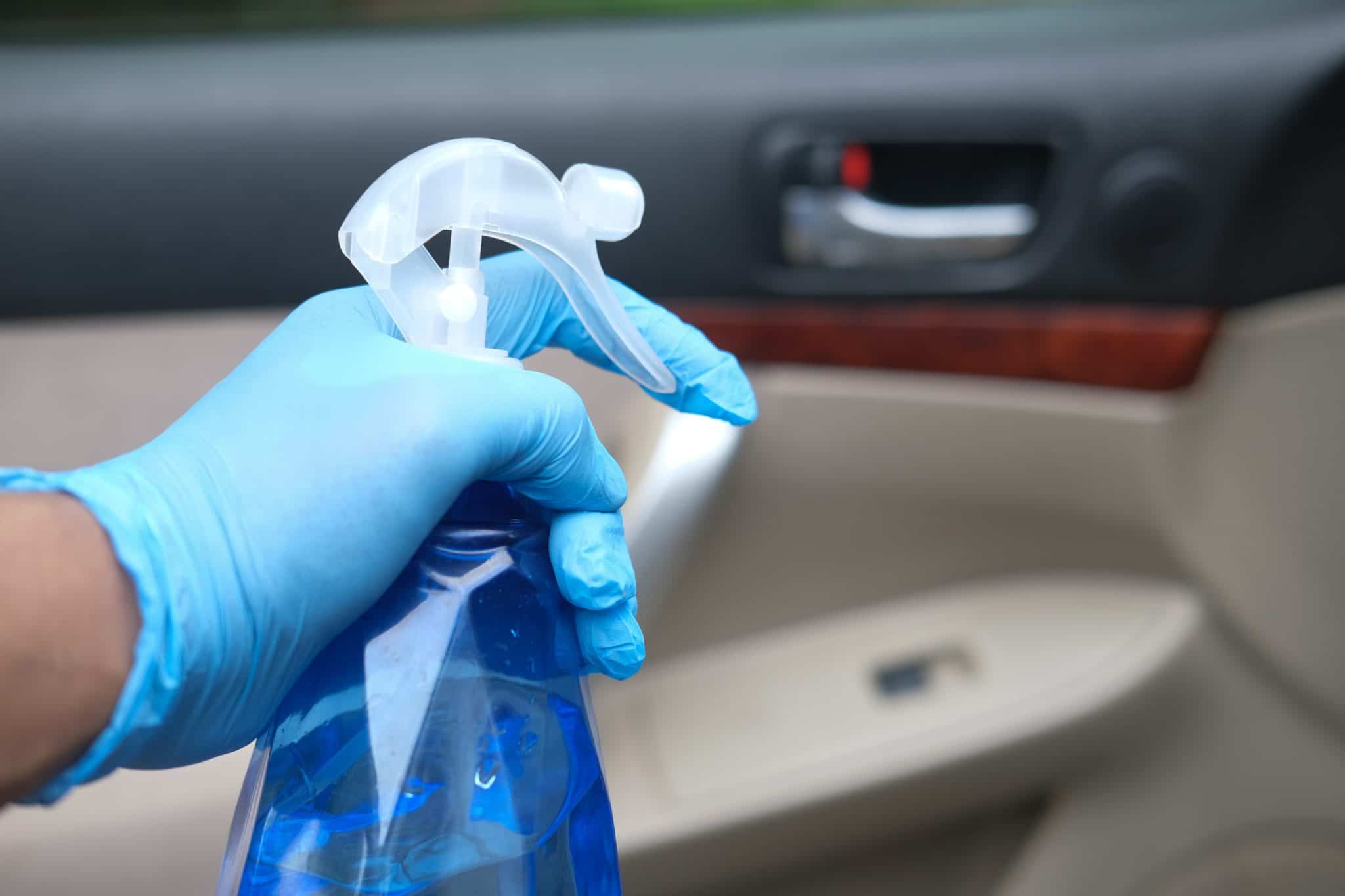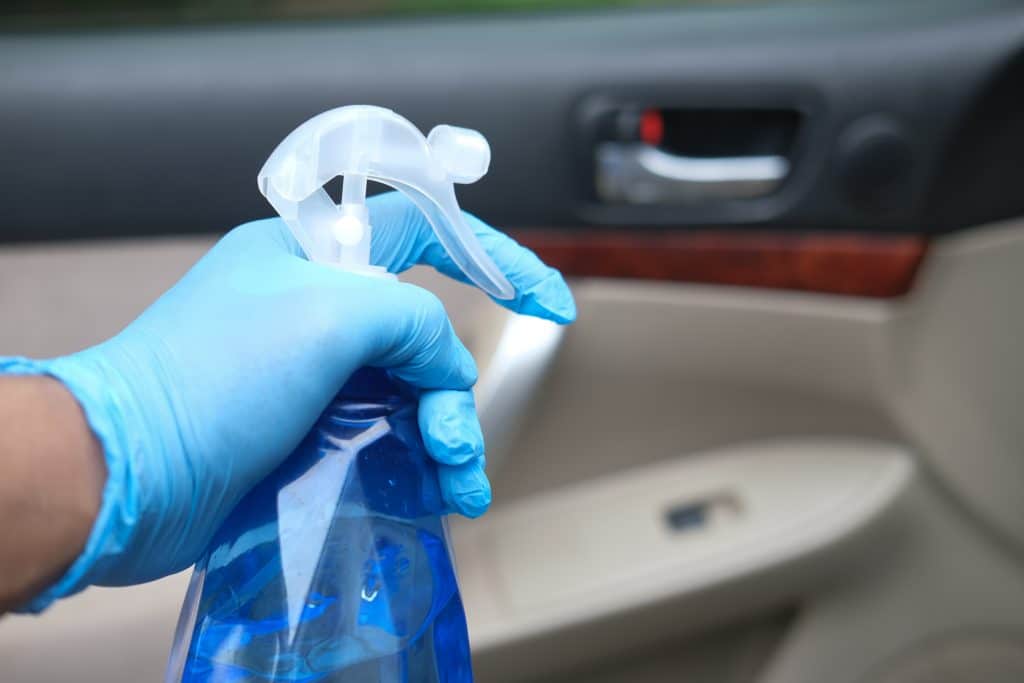 If you want to find out the best ways on how to clean leather car seats in your vehicle, it is important to be aware that many
car seats' leather
is coated with a clear, synthetic coating. This actually makes it far more durable than 'real' leather, with maintenance and stain removal being much safer and easier to carry out than ever before. In the case that your vehicle features pure leather seats, there are four types of leather that your car seats must be made of. These include:
Aniline
Semi-Aniline
Full-Grain
Corrected Grain Leather
Identifying the type of leather used in your car seats is a critical step before attempting to remove stains safely and properly from them. Specific care instructions need to be followed in order to maintain its genuine leather smell and feel.
When you are unsure of your particular car seat material, the easiest way to know your car leather is to review your vehicle's features in the handbook or visit the manufacturer's website. Usually, vehicle manufacturers specify what type of leather their car seats are made of. This quick test can help you identify the type of leather that is featured in your car if it is not specified.
Add a drop of water on your leather car seat and observe how it absorbs.
If it's aniline leather, it will absorb the water immediately once you drop it on the seat surface.
If it's semi-aniline leather, it will take a few minutes to slowly absorb the drop.
In case of full grain, corrected grain and other pigmented leathers, the water drop will not absorb into the surface, and will instead slide away. This means cleaning stains on this kind of leather is simple & easy.
Our Expert Tips On How to Clean Leather Car Seats
Step One: Protect the Dashboard and Vacuum Your Vehicle & Seats
Firstly, before you begin cleaning your leather seats, you'll need to remove any loose dust, or debris, including hair and dirt, from the dashboard and any other plastic trim in the vehicle, using a damp microfibre cloth. You can then vacuum or wipe up any other remaining debris from your leather seating, remembering to pay close attention to the stitching. Therefore, these substances won't penetrate the leather and ruin its texture.
When possible, vacuum your leather seats and upholstery thoroughly with a heavy-duty shop-vac (or even a home vacuum cleaner with a hose). Dirt and debris from crevices will also need to be removed. When vacuuming leather seats, be sure to place the vacuum nozzle into the crease that exists between the sitting and back surfaces in order to properly clean those hard-to-reach places.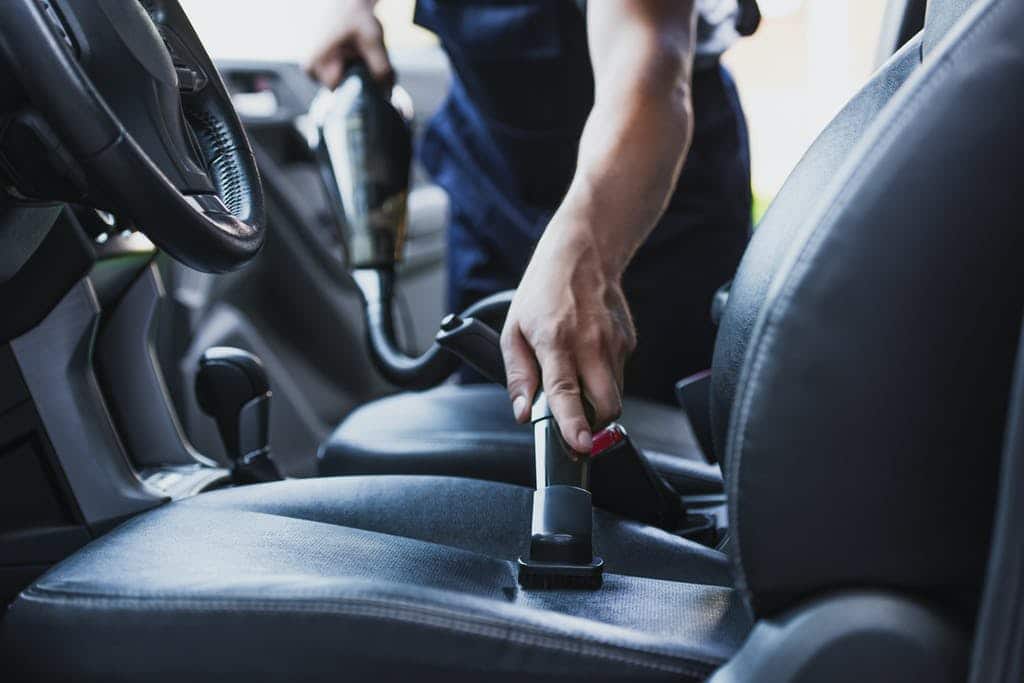 Step Two: Apply Leather Cleaning Solution
In order to remove any stains and bacteria accumulated over time, you'll need to clean the leather with a suitable cleaning solution. Depending on your needs and leather type, you can either purchase a commercial leather cleaning solution or alternatively, you can make a cleaning solution using household supplies.
However you choose to clean your leather seats, it is important that you do not apply the cleaning solution directly to them. For best results, dampen a microfibre cloth with a small amount of solution so that it is not completely saturated then apply sparingly to the leather car seats.
What Kind of Leather Cleaner Should You Use?
It's easy to source a suitable commercial leather cleaner at almost any automotive store (and even at local supermarkets). However, it is important to avoid any cleaning solution that contains bleach or ammonia, as both can damage your leather.
A homemade leather cleaner can be made by mixing warm water with either liquid dishwashing soap or Castile soap (a type of vegetable oil-based soap) at a ratio of 5:1 (five parts water, one part soap). Mix the leather cleaning soap in a bucket, then lightly apply it to the microfibre cloth, taking care not to wet the cloth too much.
Step Three: Clean Your Leather Car Seats With a Microfibre Cloth
Once the first two steps have been completed, dampen a microfibre cloth with the cleaning solution and lightly scrub the leather seats using soft, circular motions. It is important not to over-saturate your leather surfaces with the cleaning solution as wet leather surfaces can become mouldy if they are not properly dried.
Clean any stains, dirt or oil spots with your microfibre cleaning cloth until they have been fully removed from your leather car seats and upholestery. As long as the stains have not fully penetrated the leather, you can get them out with a little elbow grease. For more stubborn marks and stains, more scrubbing may be necessary, however, be careful not to damage the leather when scrubbing more firmly. It is recommended that you use a soft bristled or premium horse hair brush to ensure you do not damage your leather car seats.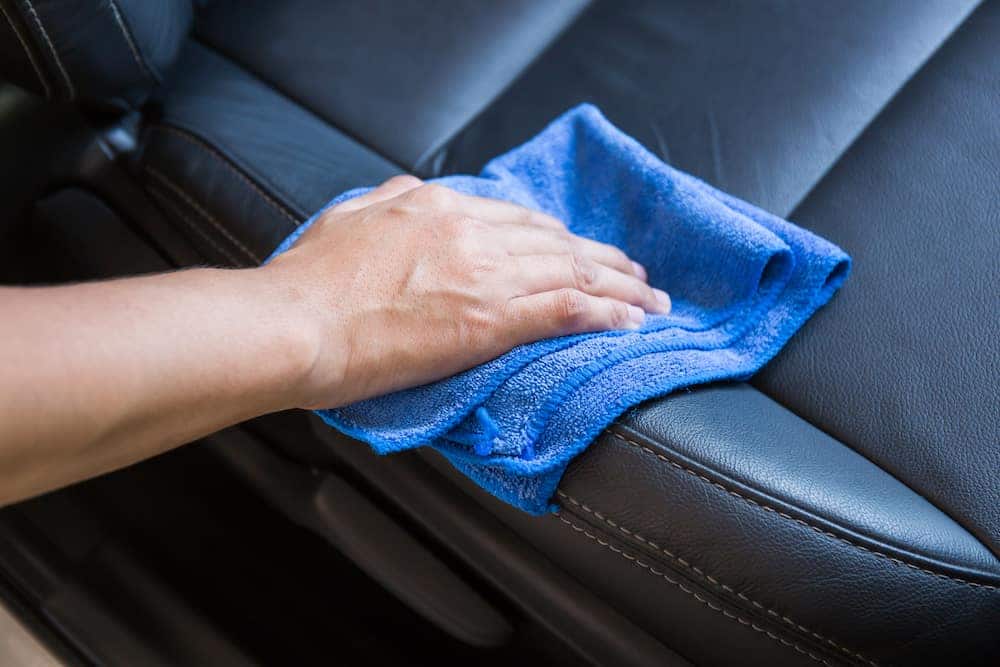 Step Four: Wipe Seats Clean and Dry
Please note that you must never leave your leather car seats wet for any extended period of time or let them air dry on their own after they have been wet. Doing so can often cause leather to warp and crack and cause irreparable damage. After you have finished scrubbing the leather seats, use another fresh microfibre cloth to wipe away any excess product and soiling, then aim to dry them fully using the cloth by using light blotting motions.
The gentle fibres of the microfibre material will draw in any abrasive particles that were loosened during the cleaning process, preventing scratches on your leather car seats and ensures a smooth finish.
Some moisture may still be inside the leather fabric of your seats and they could still be damp to touch. Don't be alarmed though – it's perfectly normal. To minimise the chances of mould or mildew growth or extensive material damage, it is important to try and remove as much moisture as you possibly can during this step.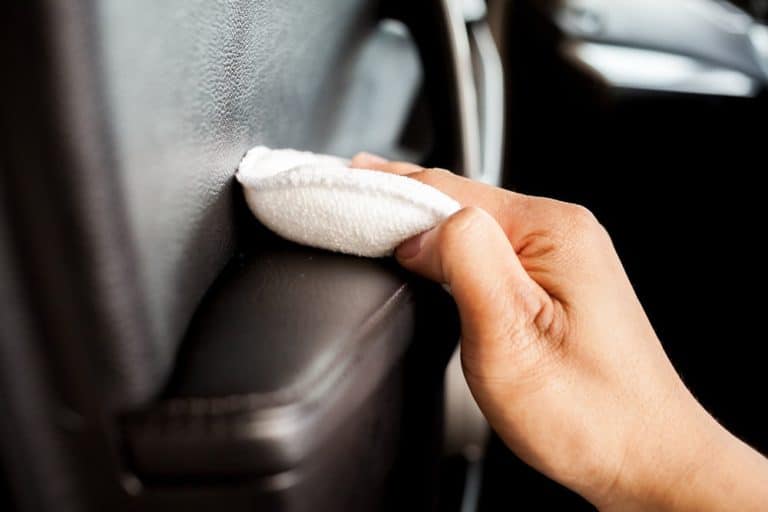 Step Five: Buff, Polish and Condition Your Leather Surfaces
Your work is almost done and you are now up to the final stage! Buff the surfaces and restore the leather's lustrous sheen by turning over your microfibre cloth to its clean side or using a foam applicator to apply a small amount of conditioner to the whole area and allow it to penetrate over a short period of time. We recommend applying an appropriate leather conditioner such as Aero's Supple Leather & Vinyl Conditioner.
By taking care during this step, you can dramatically extend the life of your leather and protect your leather car seats and upholstery from cracking and fading due to UV exposure. Doing so allows you to nourish the leather and enables the hydrating and softening agents in the leather conditioner to penetrate every corner and crevice of the car's surfaces.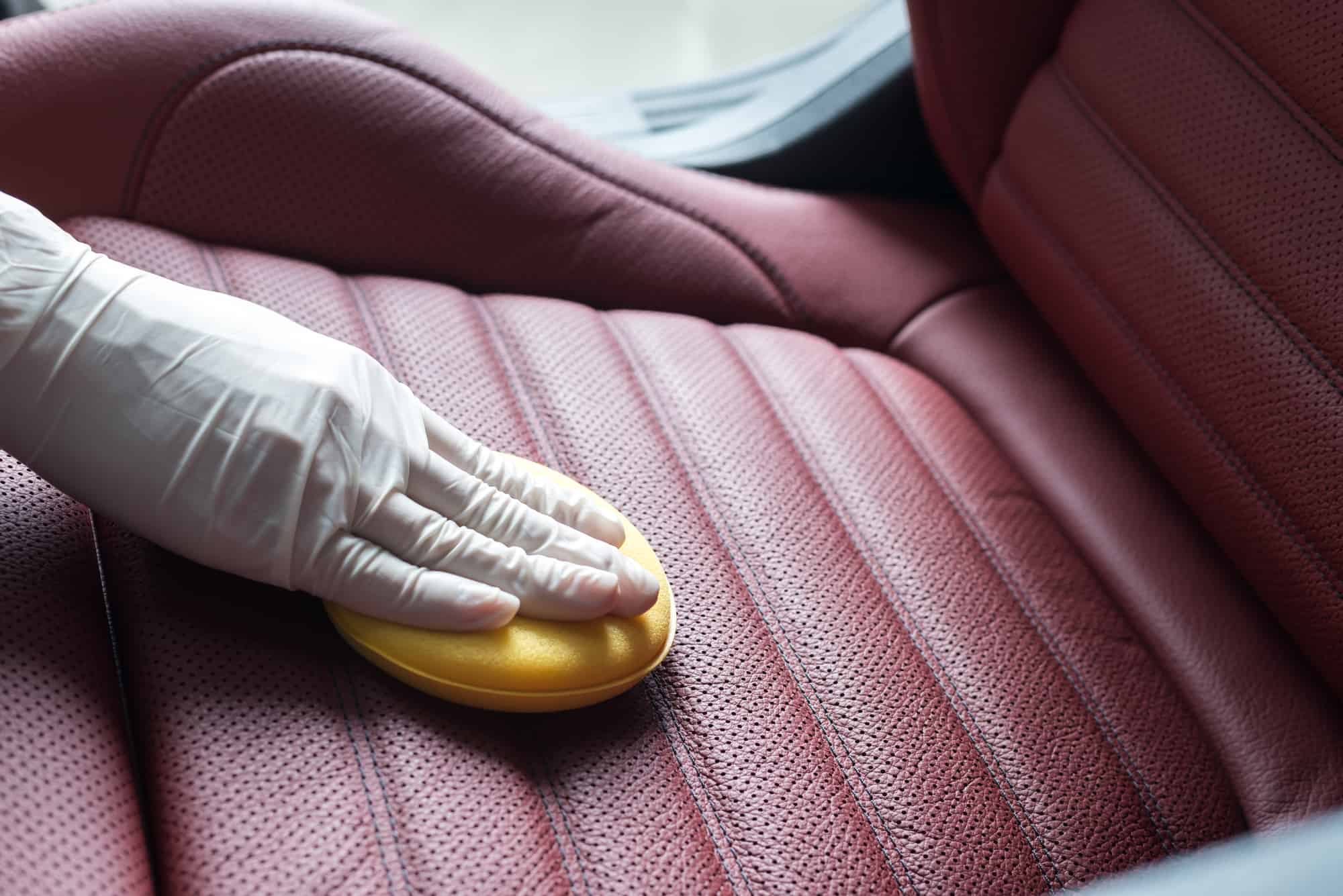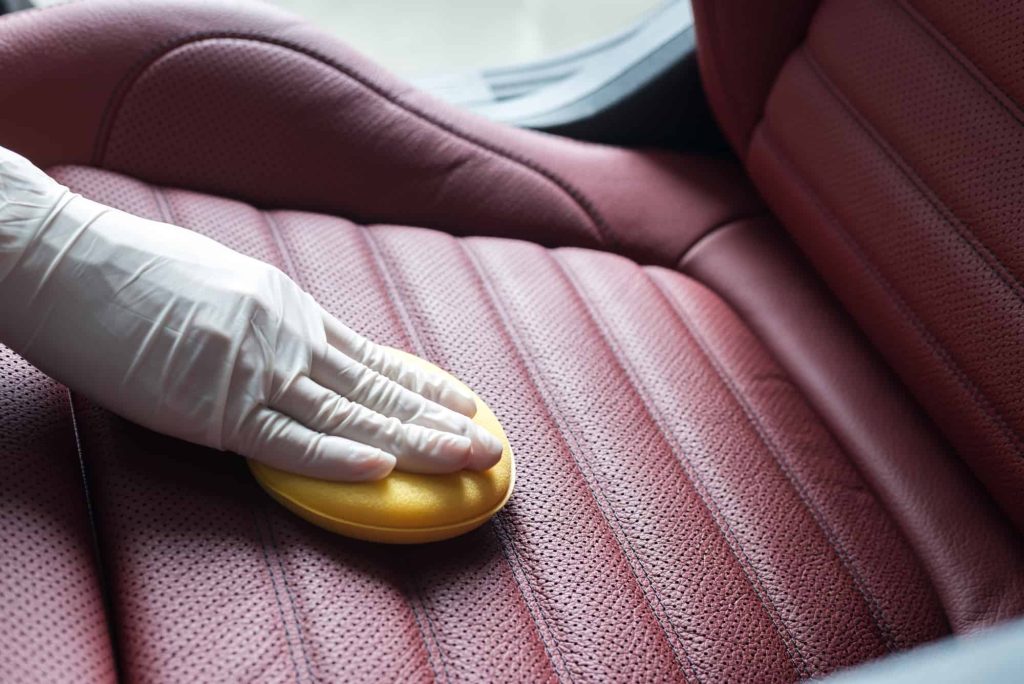 You have now provided the extra care your leather car seats need to stay looking brand new and feeling soft and luxurious! Following these five simple and easy steps mentioned above can help tremendously when you are wanting to discover how to clean leather car seats like the experts! These top tips will allow you to provide year-long protection for your leather car seats, upholstery or if you want to freshen up the look or feel of your leather car interior.
You can help extend the life of your leather seats by cleaning them regularly and protecting them from wear and tear. Using the right tools and solutions will ensure that your leather continues to provide comfort and a pleasing aesthetic for many years to come! 
If you prefer to leave the cleaning of your leather car seats and your vehicle detailing to the experts, then B&S Detailing can look after all of your detailing needs! Whether you're located in Brisbane, Logan or on the Gold Coast, B&S Detailing takes care of all types of vehicles with its wide range of services. Our highly experienced team knows how to clean leather car seats in a professional and timely manner so you can get back to the more important things! To discover our point of difference or to learn more, contact our friendly team today!