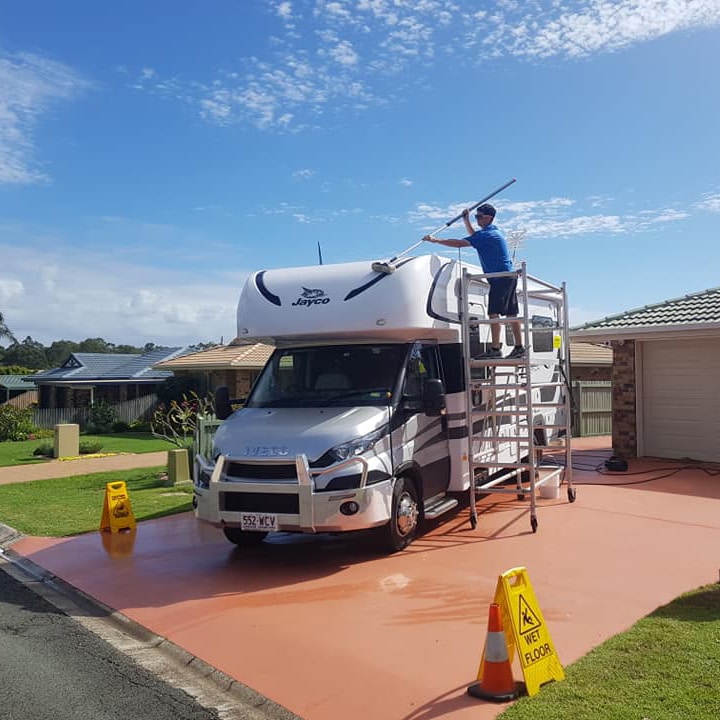 Motorhome Detailing Brisbane, Loganholme and Gold Coast
At B&S Detailing we proudly offer Motorhome Detailing to Gold Coast, Brisbane, Loganholme and surrounding areas. We understand that you want to take your pride and joy (i.e. your caravan) out on holiday, but that you might not have the time needed to get it ready for your trip. You also might not have time to clean it after a wonderful countryside holiday or spruce it up before selling it. The good news is that our team is here to help.
We offer a wide range of RV and Motorhome detailing packages that will help your pride and joy shine. All you need to do is book one of our packages, give us the keys, and walk into your home, knowing that when you come outside your caravan will be shining like a new one. 
Avoid the hassle of trying to clean all of the nooks and crannies, and instead let us get rid of those pesky cobwebs and the dirt that seems to have become permanently caked to the tyres. To learn more about our highly sought after caravan detailing services in Brisbane, Loganholme, and Gold Coast, we invite you to contact a member of the B&S Detailing team today.