Wondering How to Detail Your Car Exterior?
Do you like the look and smell of a freshly cleaned car? Have you been through a car wash lately? Or perhaps you like to enjoy a regular vehicle detailing service every now and then? With plenty of auto detailing companies and car wash facilities available to choose from, you may be starting to wonder what the best option is and why it is much more time-consuming than a car wash?
The truth is, there are a lot more steps involved in the auto detailing process and it is more than merely just a simple car wash. With the right car detailing products and tips, however, you can learn how to detail your car exterior at home and get the desired results you want at a fraction of the cost! Keep reading on to discover our top insider tips on how to detail your car exterior and interior from the leaders in auto detailing – the B&S Detailing team!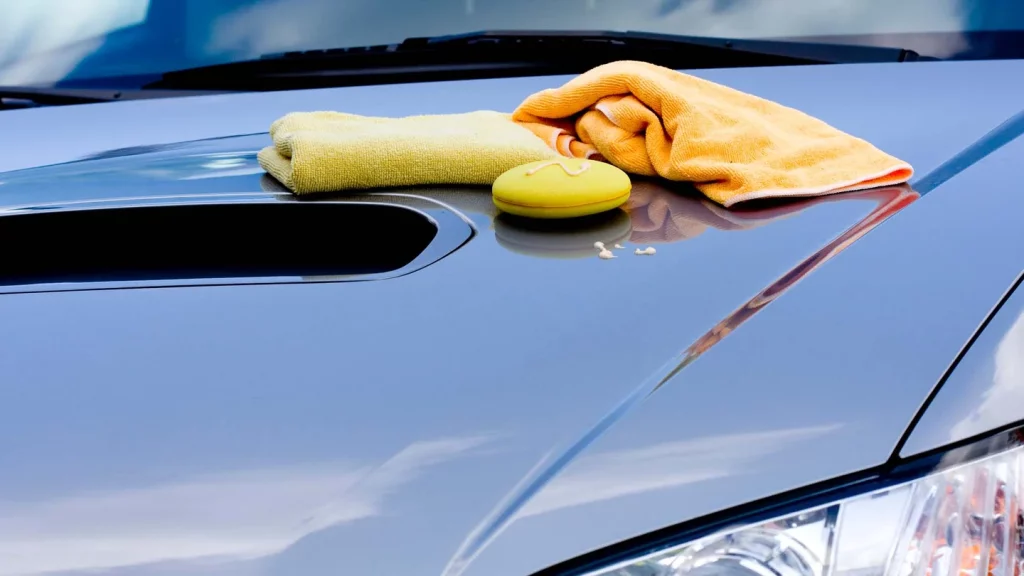 As an experienced auto detailer, there's a great sense of satisfaction that comes from detailing your car yourself. So why not learn how to professionally detail your car exterior and interior from an industry leader?!
Whilst the act of cleaning a car feels more like a time-consuming and tedious chore than an accomplishment for most vehicle owners, learning how to self-detail your car can provide many benefits.
As with any job, knowing where to start, what the best tools to detail your car with and setting the time aside to thoroughly clean every crevice of a vehicle is oftentimes the hardest part. This is precisely why we're here to help! Our guide on how to detail your car exterior is a sure way to get the results you want with ease and without the price tag! If you want to learn how to detail your car like a pro – let's get started!
Essentially, automotive detailing consists of a thorough cleaning process, often accompanied by the restoration of damaged parts, such as your headlights. During the exterior detailing process, your paintwork, glass, and vehicle parts are protected from harsh natural elements and contaminants.
Depending on your regular driving environment, these can include harmful UV rays, tar, tree sap, bird droppings, insect splatters and salt from the sea air, plus much more.
By regularly detailing the car exterior, you can provide it with an additional layer of protection whilst giving it a longer-lasting shine, keeping it cleaner for longer and removing the need for frequent washing and waxing.
Want to learn how to professionally detail your car in the comfort of your own home? Keep reading on!
Want To Know How To Detail Your Car Like a Pro?
Read on to Learn our Expert Car Detailing Tips!
People often use the terms "car detailing" and "car washing" interchangeably, but there are some key differences between the two. While car detailing and car washing have similarities, auto detailing goes much further than simply cleaning your car from top to bottom.
Cleaning a car and vacuuming it is some of the first steps in auto detailing. Then, using specialised tools, car care products & car detailing supplies, and experienced auto detailers such as those at B&S Detailing, thoroughly clean your car. It may even be necessary to remove parts in order to reach cracks & crevices that have never been cleaned before.
At the end of the cleaning process, car detailers apply specialised products to enhance your car's appearance, exterior finish and protect it from further dirt and damage. Detailing a car can make it look and smell like a new car, even if it hasn't been used for many years!
If you prefer an expert to detail your car instead – get in touch with B&S Detailing today to book in your detailing service!
Why Should I Detail My Car at Home?
At this point, you might think, "Why bother auto detailing myself when I can pay a car detailer to do it for me?". Whilst it may be tempting to get your car professionally detailed, you have to factor in a few things. This includes, the fact that you would be without your car for a half or entire day, depending on the time of your booking, and the initial investment may seem hefty.
However, a professional car detailing service definitely pays for itself by the second service, and you should also consider these other benefits for performing car detailing at home yourself as well.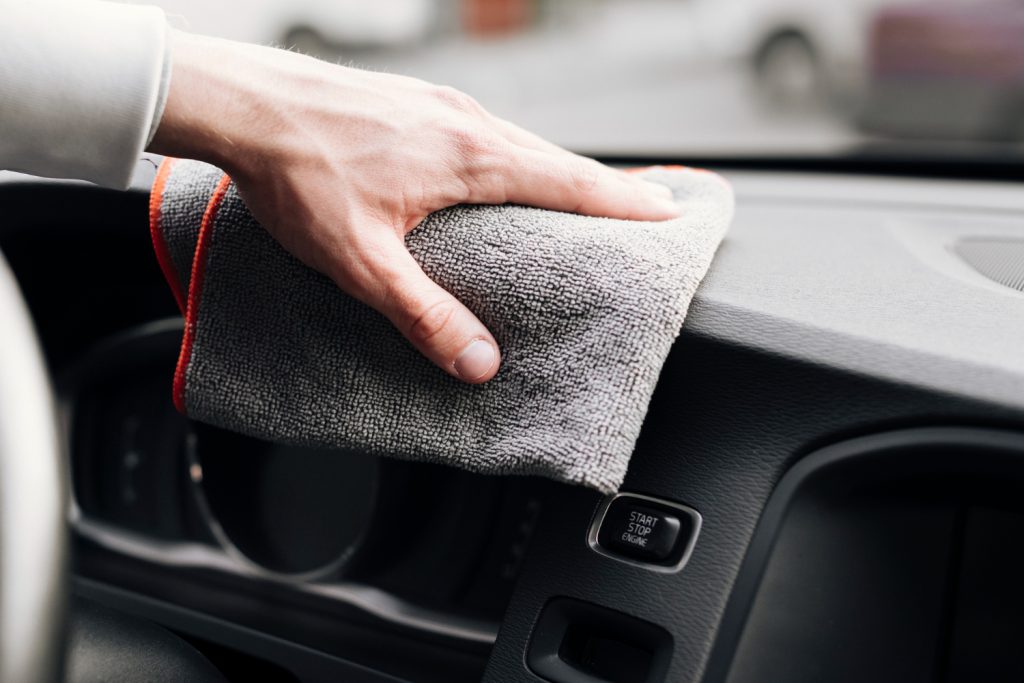 The main benefit is a lower upfront cost as you'll save money due to you providing the labour required. You would only have the initial outlay of products and tools and won't necessarily need to buy all the detailing supplies every single time. You will also save time because a clean car is easier to keep clean, even when unintended spills occur.
The experience will make you appreciate the hard work that goes into keeping a clean car. As a result, your car will last longer. As much as it is about looking good and smelling great, auto detailing is also about protecting your vehicle from the elements.
For a showroom finish, auto detailing professionals and DIY car detailing enthusiasts use largely the same tools and supplies. Generally, you'll begin with conducting interior detailing for your vehicle, then, once the inside is fully cleaned and products are applied, you can then focus on how to detail your car exterior.
Detailing Your Car at Home - What You Will Need
If you are wondering how to detail your car exterior at home in the most effective way, you will need several auto detailing supplies and car-specific cleaning tools to begin with. The first time you detail your car's interior and exterior, you will need to set aside a couple of hours to go through each process properly.
Depending on your vehicle's condition, and whether or not you keep your car clean inside and out, regularly washed and also vacuumed, a full car detail might only take one or two hours. On the other hand, if your car is older and hasn't seen a hose, car wash or a vacuum in a few years, engaging in deep cleaning and auto detailing at home for the first time could take upwards of a whole day!
Check out some key steps from B&S Detailing's very own car detailing specialists below on how to detail your car exterior at home. We also outline useful car detailing tools and car cleaning products you'll need to get professional-looking results and an impeccable finish by yourself!
Like interior detailing, learning how to detail your car exterior involves a few more steps other than just simply washing and rinsing. You may be surprised by the significantly improved results! Detailing a vehicle's exterior should be performed out of direct sunlight so as to prevent water stains & make the overall job easier. Now that the interior detailing is done, pop the hood and fuel door and close all the doors & windows.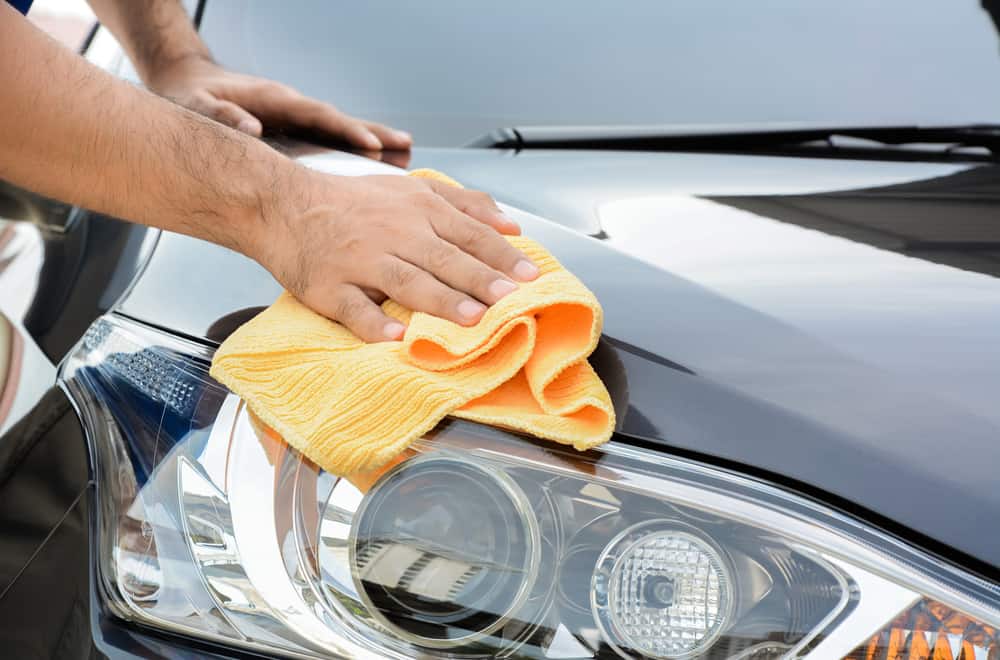 Detailing The Outside of Your Car
When you decide on detailing your vehicle, you will need to follow some general guidelines to ensure the best results are achieved. These include:


Cleaning the Car Exterior: When detailing a vehicle, such as a car, motorcycle, motorhome or boat, the first step should always involve a thorough clean with high-quality detailing products, and a trusted water source. Here at B&S Detailing, we only use premium Aero car care products to ensure the best result and impeccable shine.

This not only exposes any issues that may be lurking beneath the surface, but it also guarantees the removal of debris, excess dirt, bug splatters, road grime, pollen, tar & any other contaminants.
Car owners should use a low pH car wash shampoo & a microfibre cloth or washing mitt to lower the risk of scratching, swirl marks or damaging the exterior surfaces.
Protecting the Car Exterior: While an intensive car wash is crucial for removing surface debris, car detailing goes far beyond a scrub-down & typically involves the application of surface protectant coatings. These can include ceramic coatings, windscreen coating, car wax, paint sealants, clay bars, clear bras, tyre dressing, glass cleaner, vinyl car wraps, paint protection films, & many other products.
Quick Pro Tip:
When it comes time to tackle an exterior car detailing process, you can opt to purchase an all-in-one DIY detailing kit. Alternatively, you can make your own custom detailing pack, consisting of individual cleaning products & based on your specific vehicle type such as ceramic coated or vinyl wrapped cars. Our auto detailing experts also recommend cleaning the wheels first with a wheel cleaner and tyre & wheel-approved brushes to get the best results.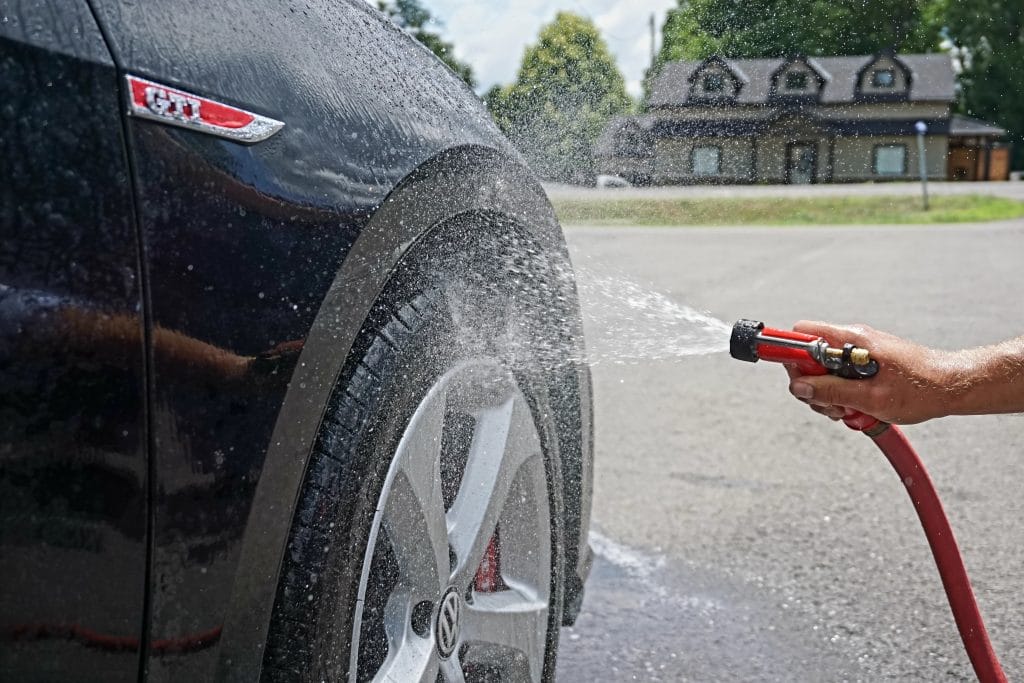 What do you need to detail your car?
Check out some of the best products & tools to detail your car like a professional!
What You Will Need: Before you jump in all guns blazing and start detailing your car, be sure to gather the necessary supplies. Here's what we recommend:

With all your supplies in hand, it's time to get to work and make your car shine like new again!
How to Detail Your Car the Right Way!
Check out our steps to detailing your car below and kick off the process right!
Interior Detailing and Cleaning
Rubbish removal: one of the easiest ways to make your car look fresher and new again is to remove any loose rubbish & clutter you aren't using inside your vehicle. Use a small bin bag & latex or nitrile gloves to pick up any loose items. These could be bottles, cans, food containers & wrappers, old napkins, car parts, loose coins, and anything else that's too big for the vacuum to pick up. Remember to check the console, glove box, cup holders, door cubbies etc too.
Conduct a deep interior clean: it's imperative to extensively clean your vehicle every 3-6 months in order to preserve its quality and extend its lifespan. This step includes removing dirt, cleaning all interior surfaces, wiping glass, vacuuming & shampooing any areas as needed and conditioning vinyl or leather.
This is also a great time to clean your car seats – both leather & cloth seats require certain products so make sure you purchase the right ones. If you are wondering about the best ways to clean leather car seats – check out our blog here!
Make sure you remove all floor mats and clean these separately by using a car wash soap & stiff brush or high-pressure cleaner if these are rubber mats. Alternatively, if you have carpeted floor mats, you can use an upholstery cleaner & a stiff brush or steam cleaner instead. Once these are cleaned make sure they are hung out to dry.
Quick Pro Tip:
A wet-dry vacuum can fasten the process and help suck out extra moisture from carpeted mats to accelerate drying.
Wondering
how to detail your car exterior
in the best way? Keep reading to find out how!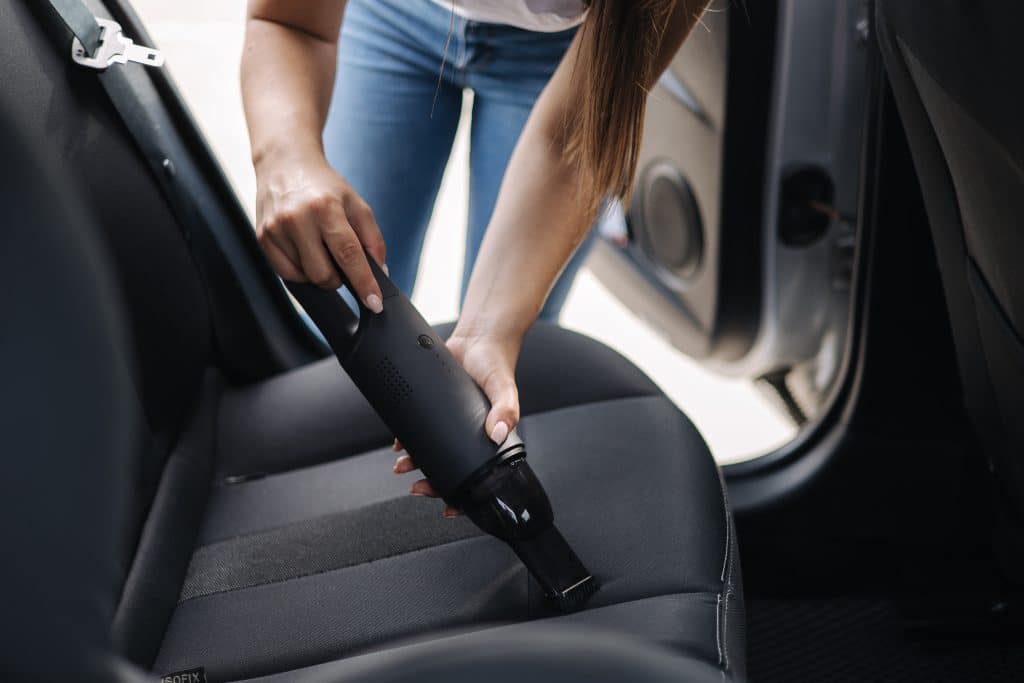 How To Professionally Detail Your Car Exterior
Assess air filter condition: dirty air filters should be replaced as this can help improve breathing quality in your vehicle by preventing the build-up of allergens and dust.
Check your windscreen wipers: Review the condition of your wiper blades and replace them if required as they can cause streaks inside & out and potentially obstruct your view if they are not working properly.
Clean the tyres & wheels: The powerful formulation of the Aero Degreaser helps it stick to tyres and wheels, removing brake dust and road grime without the use of harsh chemicals or abrasives. A wheel brush can also help work the product into hard-to-reach crevices.
Washing Your Car Exterior: Depending on your vehicle's exterior finish, thoroughly rinse the outside of your vehicle, using a garden hose or pressure washer.
Starting from the top to the bottom, you will be able to loosen any built-up grime, dust, caked-on dirt, salt and bug splatters from your car. Be sure to use a gentle car soap that's made for the preservation of car paint and fully rinse it off to prevent any damage. A snow foam pre-wash is also ideal to apply once the car is completely rinsed.

Use the two-bucket method: using two buckets and a microfibre wash mitt or cloth, you can now properly wash your car exterior. Fill up one bucket with clean water and the other with a suitable car wash product and water. You may also require a long-handled soft brush, stool or mini step ladder to reach the top of your vehicle.

Before picking up more soapy water, always rinse in the clear-water bucket to ensure the best results. Begin with cleaning the roof first, then gradually move down to the glass, hood, boot, doors, body, bumpers, grille and panels.

Quick Pro Tip: Warm water (< 60 degrees) helps the soap work better but make sure you don't let it dry on the vehicle.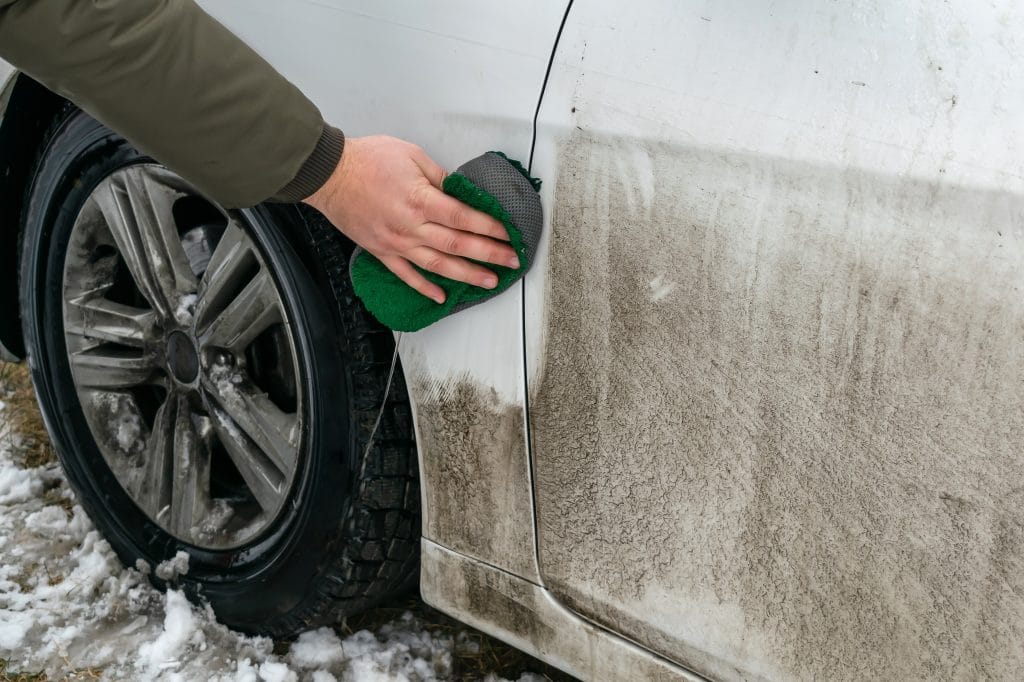 Engine Bay Care: clean engines last longer, run cooler, are easier to work on and are much more reliable over time. If your engine has a distributor, cover it with a plastic bag then proceed to rinse the engine bay and the underside of the hood with a pressure washer or hose.
After this, soak it with an undiluted degreaser and also remember to open the fuel door and clean inside here too. After five to ten minutes, rinse the area down with water to remove any excess product.

Quick Pro Tip: Warm up the engine for a few minutes to help the degreaser work more effectively!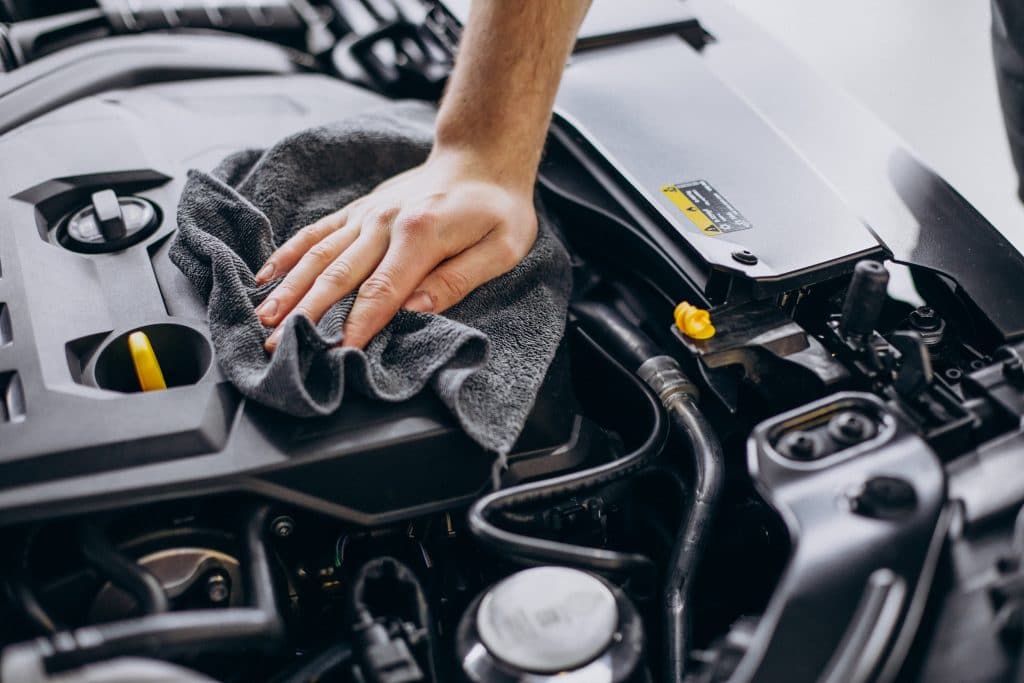 Add an Additional Layer of Protection to Your Car Exterior
Make protection a priority!: After finishing rinsing the vehicle, it may seem tempting to allow it to air-dry. However, this can cause numerous water spots to form – something you want to avoid after spending all this time & effort detailing your car!
Using a chamois or microfibre cloths, begin drying your vehicle. Make sure you also squeeze out the cloths regularly and switch to dry cloths for the final wipe-down. Also, remember to open all the doors and dry the seals to help prevent sticking & cracking.
Now for the Finale - Finish off with a Shine & Polish!
Complete your car exterior detailing job: To fix minor paint imperfections, light scratches, and swirls & provide a showroom-quality finish, you can use a foam applicator, microfibre towel, or dual-action orbital polisher with a high-quality product like Aero's Finale.
Preserving your paintwork: whilst your car may be clean and dry now – don't stop there! Embedded contaminants are still likely to remain on your paint and glass which can affect your slick shine and paint appearance. Using a detailing clay bar and clay lubricant, work the bar over your car in small sections.
You can also use a polishing compound using a foam pad here and buff the surfaces. After this, apply a waterproof protectant or coating to your paint job using a microfibre cloth then buff the exterior to produce an impeccable shine by using a second clean cloth.
Quick Pro Tip:
Use leftover soapy car wash to work the
clay
over your car & make sure you work small sections at a time and knead the clay often. Also – use masking tape to protect plastic and rubber trims, emblems, headlights, and marker lights and remember – DO NOT use a clay bar on rubber, plastic, or polycarbonate!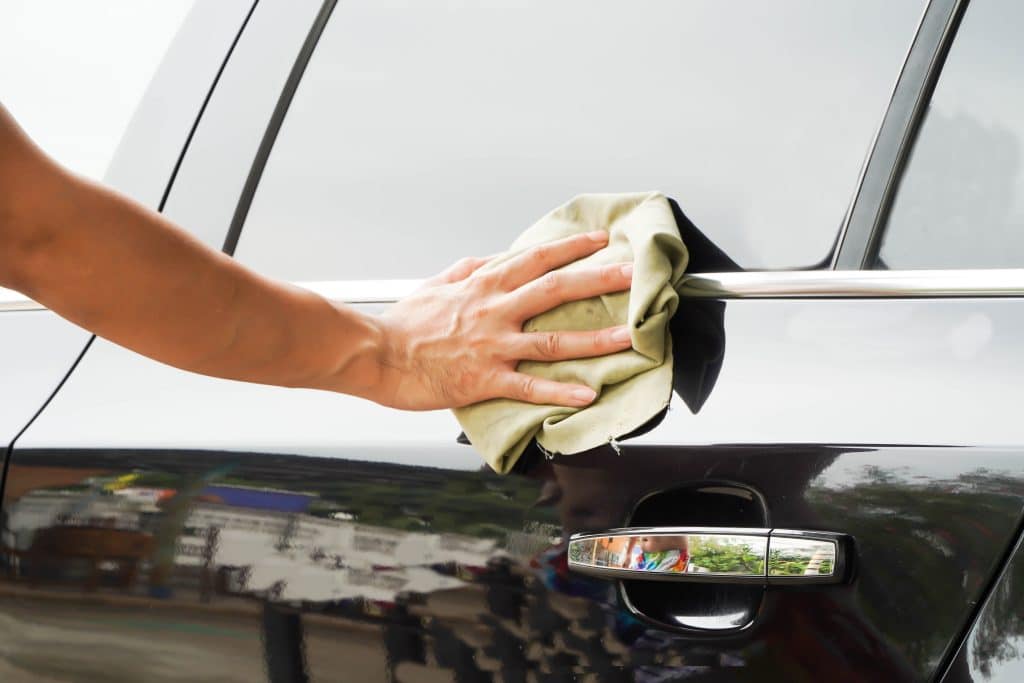 By this time, your tyres should be dry. Spray them with a tyre shine product & wipe with a cloth for a matte finish. This helps to protect them from UV damage & slows down dry rot, helping your tyres stay cleaner for longer.

Finally, as with the interior, the glass cleaning comes last. Using two microfibre cloths and a non-ammonia glass cleaner, thoroughly clean all exposed glass and polycarbonate areas, starting from top (sunroof) to bottom (rear & back windows) and finishing off with the headlights, fog lights, and taillight lenses.

It's normal to feel overwhelmed the first time you attempt to detail your car at home. But with practice, you'll become proficient at detailing your own car. Having mastered how to detail your car exterior and interior, as well as having seen, felt, and smelled the results of a freshly detailed vehicle, though, it will have been well worth the effort!

If you require any more expert auto detailing tips, further assistance or need to purchase some top-quality car care products or a detailing kit – fill out one of our contact forms or call the B&S Detailing team direct!
Tips from a Professional Car Detailer
Here are some of B&S Detailing's expert detailer tips for keeping your car looking like new:
Make sure you are prepared with the right tools, supplies and car cleaning products you need first and ensure they are specific for your car type and surfaces (e.g. ceramic coated or vinyl wrapped cars required different formulated products to avoid damaging the exterior finishes).
Be very careful removing animal droppings from your car exterior, such as bat & bird droppings, in order to avoid paint damage. Take your time and let the soapy water soak in and remove it a little at a time with a soft microfibre cloth. Keep repeating the process as needed.
Whether you wash your car at home or at a car wash, it's best to do it regularly as numerous contaminants, like tree sap, bug splatters, tar & bird droppings, can be much harder to remove once baked into the paintwork.
Don't leave a car parked under gum trees as the sap falls and dries in hard little lumps.
Always wash your car in the shade and avoid keeping it in direct sunlight where possible.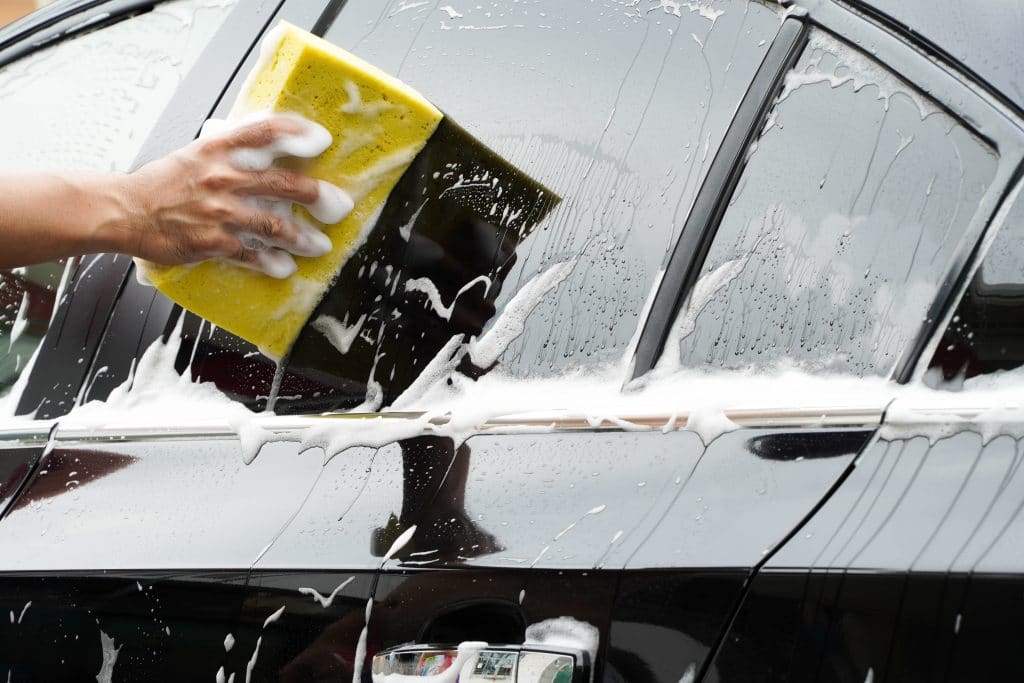 Avoid cross-contamination when washing and use a two-bucket method.
Work your way from the top down when washing your vehicle.
Don't sit on leather seats with wet clothing or swimwear, as the leather will absorb the moisture and sag. It's also very hard to dry it completely which can potentially lead to mould.
Ideally, avoid black & dark-blue car exterior paint colours as these require the most attention to keep looking good.
Avoid ammonia-based window-cleaning products on tinted windows.
Avoid washing under the bonnet (or leave it to the professionals) as there are many sensitive electrical components in modern cars.
When cleaning and detailing your car exterior, make sure you replace your microfibre cloths as they can easily pick up lots of grime. Relegate the used ones to cleaning other aspects of the car, such as the wheels and tyres.
If you drop your clay bar on the ground, be sure to throw it away! Otherwise, the bar might pick up stones and debris that could scratch your car's paintwork.
Before you wax your car, apply a trim detailer or protectant to the black plastic and rubber exterior components of your vehicle, using a clean cloth, in order to remove any contaminants & restore their shine. Plus, the product helps protect against the wax residue you're likely to encounter during the next step.
Don't forget to clean and polish your car's exterior lights to help remove contaminants & protect against oxidation.
Take your time! – perhaps the most important advice of all is to take your time while detailing your car. To achieve the best results and really get your vehicle to shine, you need to apply TLC to every inch of the exterior, from bumper to bumper. Ongoing commitment, dedication and patience, along with a bit of elbow grease, are what it takes to achieve a showroom finish, both inside and out!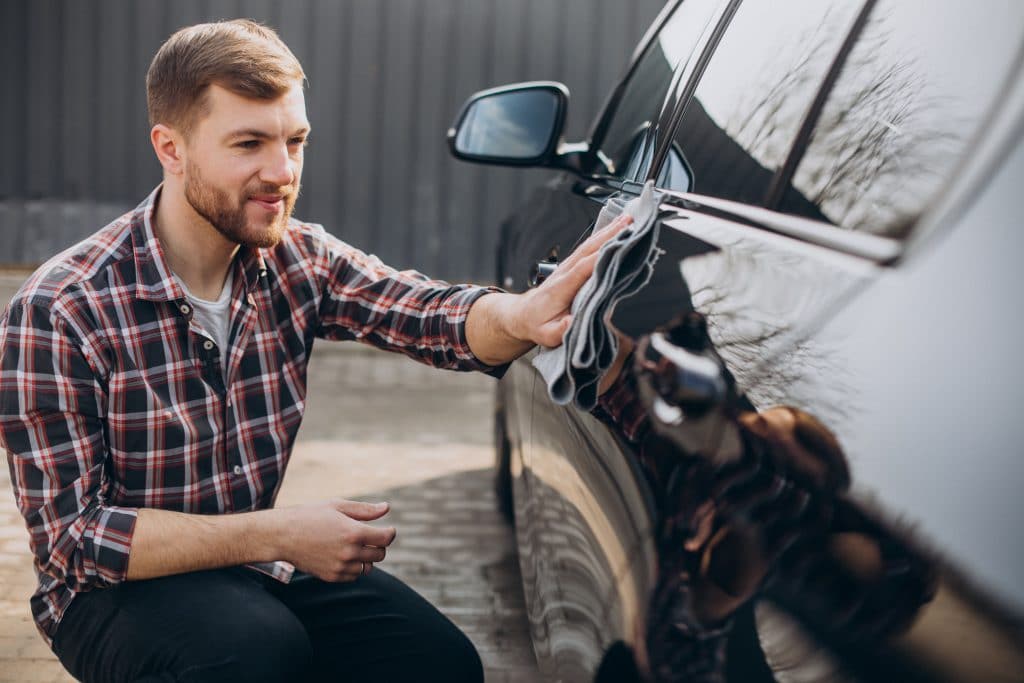 Frequently Asked Questions