As an avid vehicle owner or car enthusiast, do you find yourself wondering, what products do car detailers use to get that impeccable showroom shine and sleek finish each & every time? Well, look no further! B&S Detailing's expert team of professional car detailers will teach you about the best car detailing products to use and how you can apply them to your own vehicle.
When it comes to car care, auto detailing and interior & exterior cleaning, you might be wondering what the best car detailing products to use are? We also understand that you want to achieve a top-quality finish for your vehicle, both inside and out. We will outline the best car cleaning and detailing tools that we use and provide you with a list of essential car detailing products you need to get the best results!
You too can achieve stunning results by purchasing a professional car detailing kit or taking a look through our extensive range of car care products here. If you are wondering where to buy the best professional car detailing products and materials for your car, boat or motorcycle – you have come to the right place! B&S Detailing is an authorised dealer, reseller & installer of Aero Premium Car Cleaning and Detailing products.
So whether you're considering getting your car professionally detailed, want to learn how to detail your own car exterior & interior at home, or you're just curious about the process – keep reading to get all the info you need to expertly care for your car!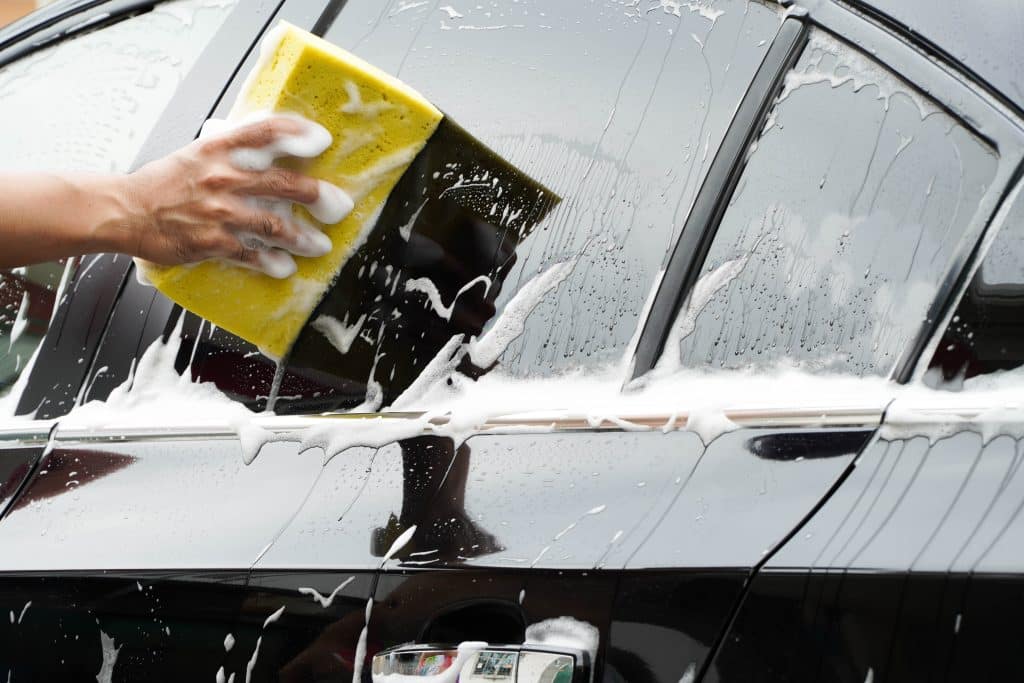 Keen To Find Out What Products Do Car Detailers Use?
If you're like most people, you probably take great pride in keeping your vehicle clean and looking its best on the road or out on the water. Detailing can be an important part of this process, but you may be wondering – what tools and products do vehicle detailers actually use to get the most desirable results?
When it comes to vehicle detailing & keeping your car looking its best, there are numerous different products that can be used. From waxes and polishes to cleaners and degreasers, there are a variety of options on the market and it can be difficult to know which ones are worth investing in.
So the question as a car owner is – what products do car detailers use to give your car that extra shine & sparkle? And more importantly, what cleaning products should you use if you want to professionally detail your own car at home? Learn about the most common materials, tools & products used in car detailing, as well as our pro tips on how to use them below. Let's get started!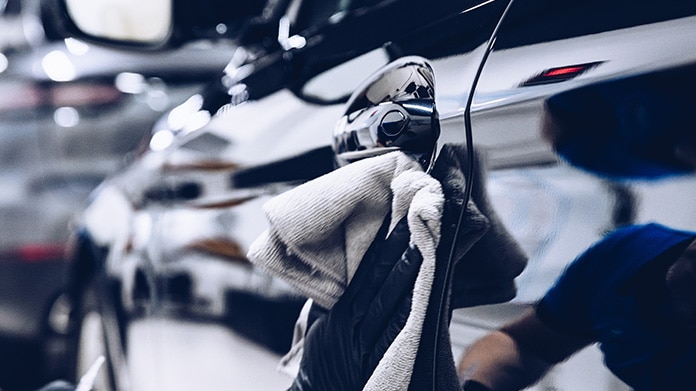 Auto Detailing: Tips From a Professional Car Detailer
As a car owner, you may be wondering what the best products to detail your car are and how to give your vehicle that extra sparkle & shine. Let's take a look at some of our top tips, including the most common tools used in car detailing, exploring the typical products used by our team of professional car detailers and we will also explain what each one does. Let's jump in!
Car detailing is the process of cleaning and polishing the interior and exterior of a vehicle. The goal is to restore the vehicle to its original condition, or as close to it as possible. Many car detailers use specialised tools and chemicals to achieve the desired finish for your vehicle.
However, there are a few basic products that most car detailers use on a regular basis, which are specially formulated to clean and protect your car's interior and exterior surfaces. They can be divided into two main categories: cleaning products and protection products. These include;
Cleaning Products –
Car Shampoo or Soap: one of the most important products used in car detailing is soap. A high-quality car shampoo will remove dirt and grime without damaging the paint, vinyl wrap or ceramic coating. When choosing a shampoo, look for one that is specifically designed for use on vehicles. Some brands even offer shampoos that are safe for use on both paint and glass.
Tyre cleaner: This product helps to remove any build-up of dirt and grime from your tyre rims and wheels. This not only makes them look cleaner, but also helps to extend their life.
Glass cleaner: This is essential for keeping your windshield clean and safe at all times, especially in poor weather conditions.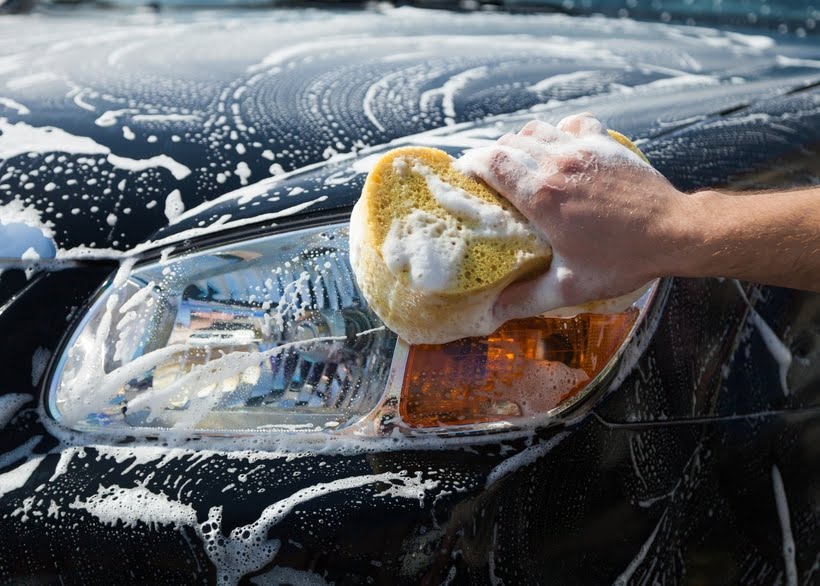 Protection Products –
Polish: This is another product that is typically used by car detailers. Regularly polishing your car can help keep your car exterior looking new & sparkling whilst helping to restore shine. It helps to smooth out any imperfections in the paint, and it also provides an extra layer of protection against natural contaminants like harsh UV rays, tree sap, tar, and light scratches.
Applying polish to a clean, dry surface ensures the best results. There are many different types of polishes on the market as well so be sure to choose one that is compatible with your vehicle's finish.
Wax: This is one of the most important products for keeping your car's paint looking new. It helps to protect the paintwork from UV damage, as well as scratches and other imperfections. Waxes come in both liquid & solid form and can be applied by hand or with a machine. If you're detailing your own vehicle, be sure to follow the manufacturer's recommendations.
Our Pro Tip:
When detailing your own car at home make sure you always read the labels on all products before using them. Always test new products on a small area of your car before using them on the entire vehicle as well. This will ensure the product is compatible with your car's finish & that you're happy with the end result.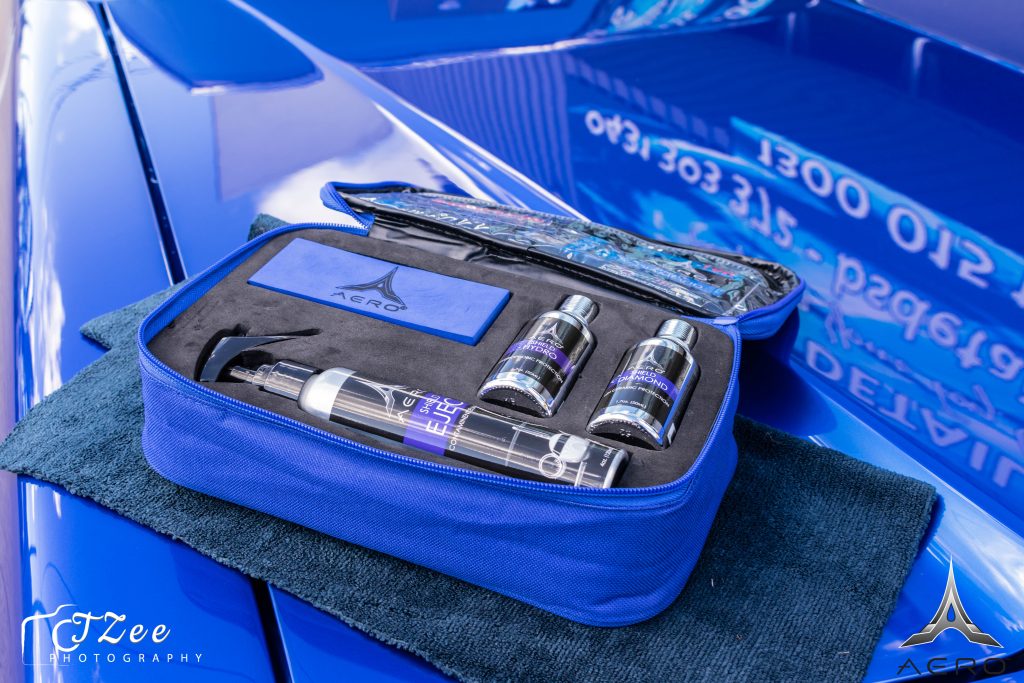 Discover The Top Car Detailing Products To Use on Your Vehicle
Are you wondering what specific car care detailing products to use for your vehicle? As you know, there are a plethora of products you can use, depending on your vehicle type and exterior finish, to ensure you achieve the best results. In general, professional vehicle detailing generally follows a specific process, involving: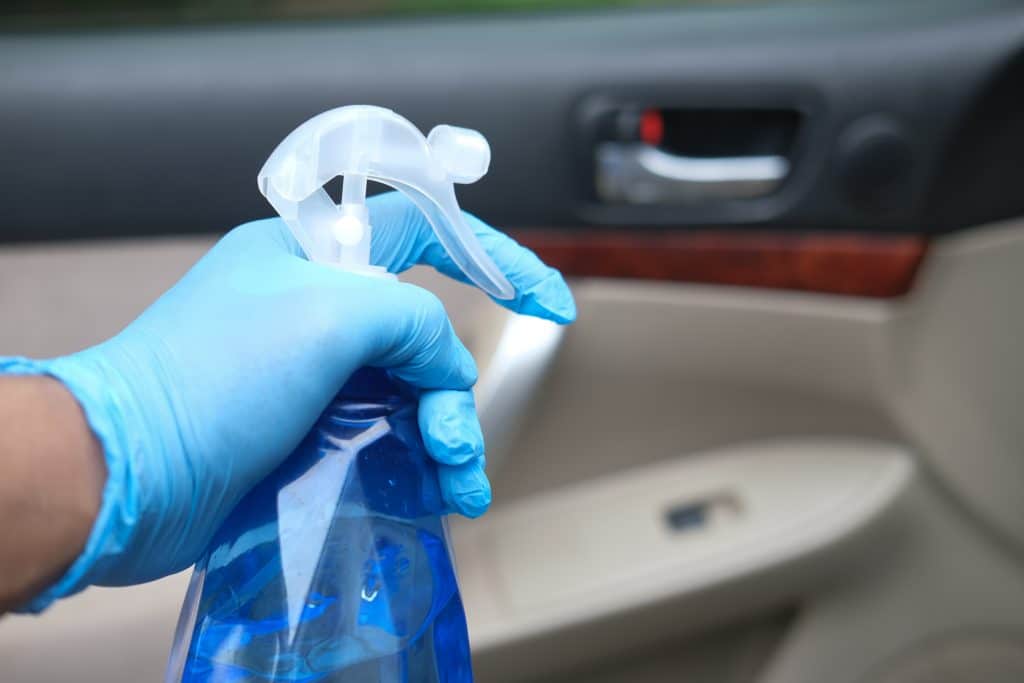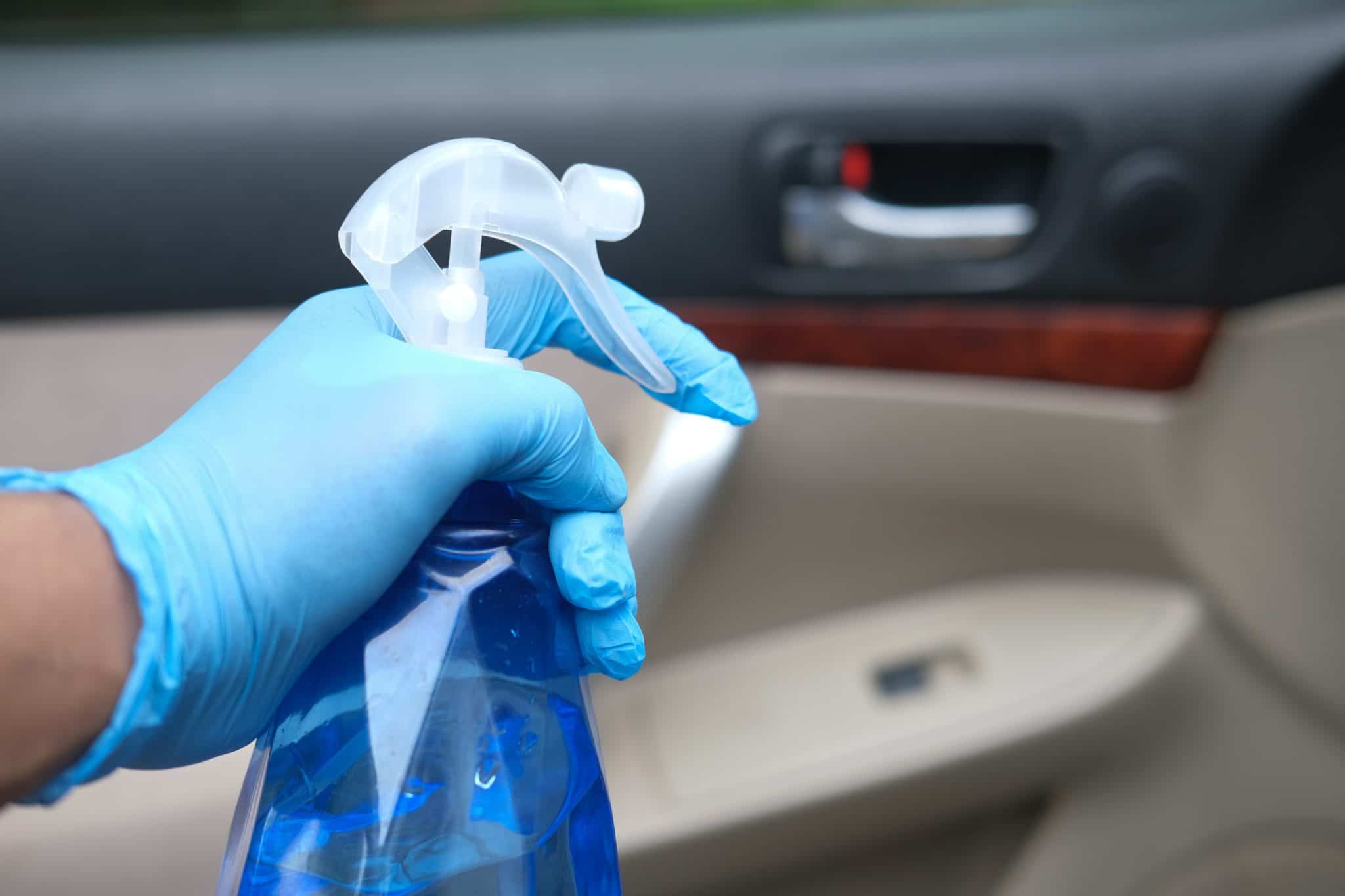 Leading Car Detailing Products Brisbane & Gold Coast Provider
If you're looking for where to buy car detailing products in South Brisbane or on the Gold Coast, look no further than B&S Detailing! We are a reputable supplier of interior and exterior car cleaning and auto detailing products and have been servicing vehicle owners in the area for many years.
As a leading car detailing products supplier on the Gold Coast and in Brisbane, we are your one-stop shop for all your vehicle detailing needs! We only stock the highest quality products so you can be sure that your car will look its very best! We also offer a friendly and professional service, so if you have any questions about our products or services, please don't hesitate to get in touch. We're always happy to help!
If you're wondering who makes the best car detailing products, what are the 'must have' car detailing products to add to your kit or where to buy professional car detailing products, you have come to the right place!
We stock a wide range of premium, high-quality car detailing products made by Aero, that are specifically designed and formulated to meet the needs of your vehicle. They have been around for over three decades & originated in the United States, with their premium detailing products being originally developed to clean and protect custom jet aircraft.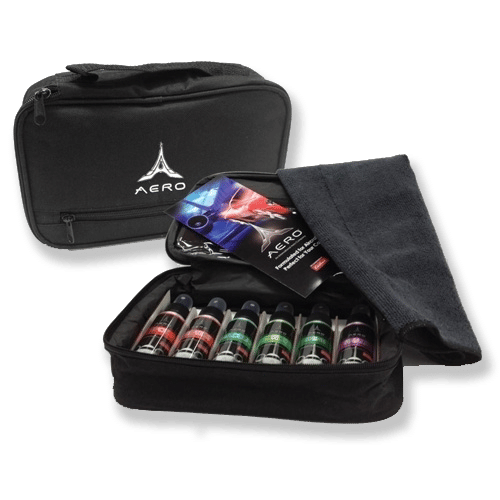 Aero's line of vehicle care products enables you to pamper your car, light aircraft, boat, machinery, motorcycle, truck, RV, caravan or motorhome, both inside & out. From the highest quality spray-and-wipe multi-purpose detailer to glass cleaner, leather conditioner, degreasers, ceramic coatings and spray wax – we have the products you need to take care of your vehicle's interior and exterior and extend its lifespan. Our extensive range of detailing kits, cleaning accessories and tools also makes detailing your vehicle a breeze!
B&S Detailing's experienced team is always on hand to offer advice and support. Whether you're looking for a specific product or just need some general guidance on which products are best for your car, we can help! We offer a convenient online ordering service, and can even deliver directly to your door for ultimate convenience! Contact us today to discuss your car detailing requirements!
Choosing the Best Professional Car Detailing Products For Your Vehicle
When it comes to car detailing, there are a wide variety of products on the market, however, it's important to remember that not all products are created equal. There are a few key products that can make the process a lot easier and more effective for you.
To get the best results, it is important to choose the right products for the job. When researching the essential car detailing products to have on hand, you can split these up into interior car detailing products and exterior car cleaning and detailing products. For interior detailing, a good vacuum with high suction is essential for removing dirt and dust from the crevices, dash, carpeted areas and seats. A detailing brush can also be used to reach tight spaces and provides meticulous cleaning.
In terms of products, a mild soap, detergent or specifically formulated upholstery cleaner is usually best for cleaning & removing any stains. For leather surfaces, a conditioner can help to preserve the material and prevent cracking. Lastly, a glass cleaner is important for keeping windows clean and streak-free & you can also use a polisher to make your metal and chrome trimmings shine like new!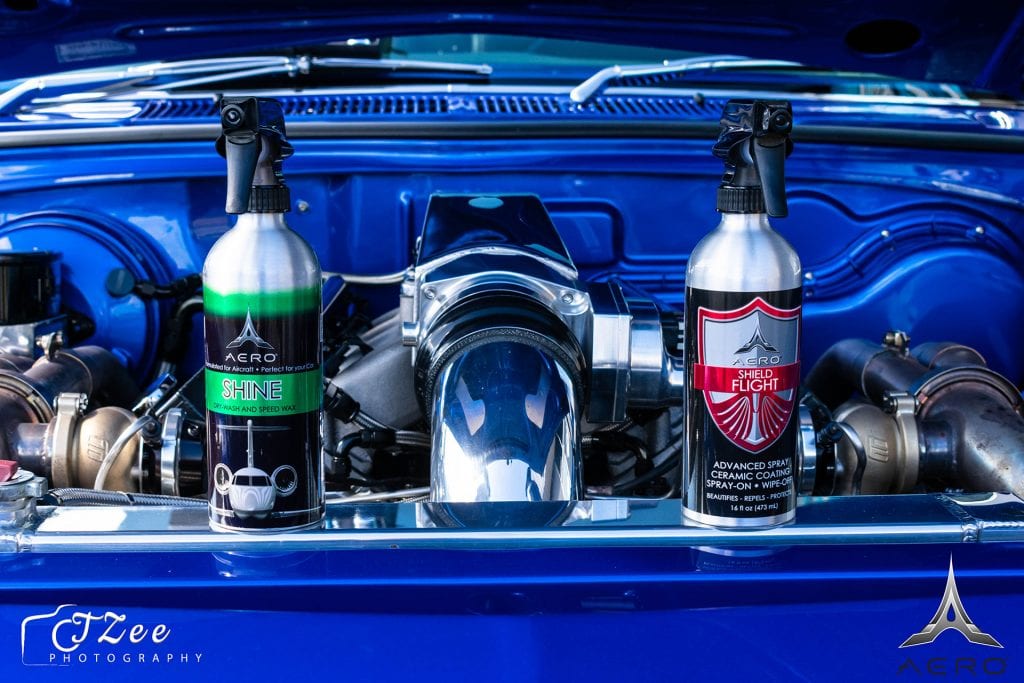 For the exterior, a good quality car shampoo is essential for getting rid of dirt and grime. Wash the car with a mild soap, then dry it off with a soft cloth or mitt. A clay bar can also be used to remove embedded contaminants from the paint surface. Next, apply a polish or wax to help protect the paint and give the car a shine. A clay bar can also be used to remove embedded contaminants from the paint surface. Finally, use a degreaser, tyre cleaner or wheel polish product to clean and protect the tyres & wheels.
By following these simple tips and using the right products and car cleaning tools, you can achieve professional-looking results without spending a lot of money on expensive equipment. Keep your vehicle looking its best all year round!
Best Car Interior Detailing Products To Use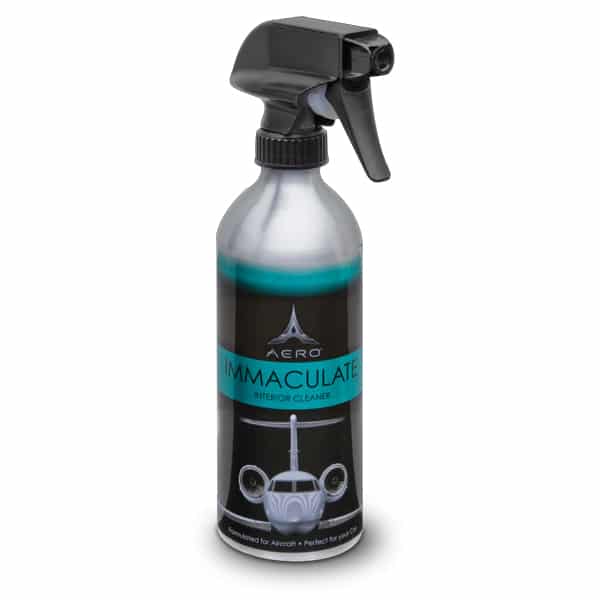 If you're looking to get the best results from your car detailing, you need to use the best products. This means choosing products that are designed specifically for your vehicle, and that will be gentle on your car's particular finish. Here are some of the best interior car detailing products to use:
Multi-purpose interior cleaner: this product is essential for cleaning up spills and removing dirt and dust from surfaces. Look for a premium cleaner that is designed for use on cars, and that won't leave any streaks or residue behind.
Carpet & upholstery cleaner: this can be one of the most challenging parts of the car to keep clean. A good upholstery cleaner will remove stains and dirt without damaging the fabric.
Glass cleaner: glass surfaces in the car can quickly become streaked and dirty. A top-quality glass cleaning product will remove build-up and leave surfaces streak-free.
Leather & vinyl conditioner: using a conditioning product will help combat everyday wear and tear and ensure that your leather seats last for the life of your vehicle.
It also provides a protective barrier & helps to replace natural oils in the leather and vinyl surfaces to prevent deterioration and aging.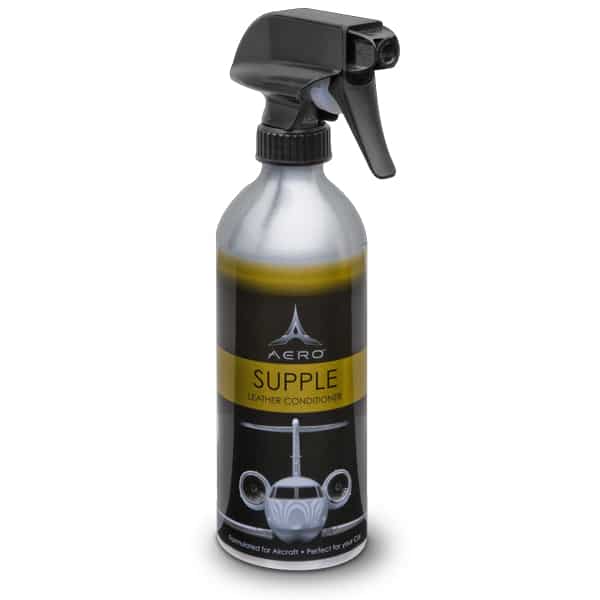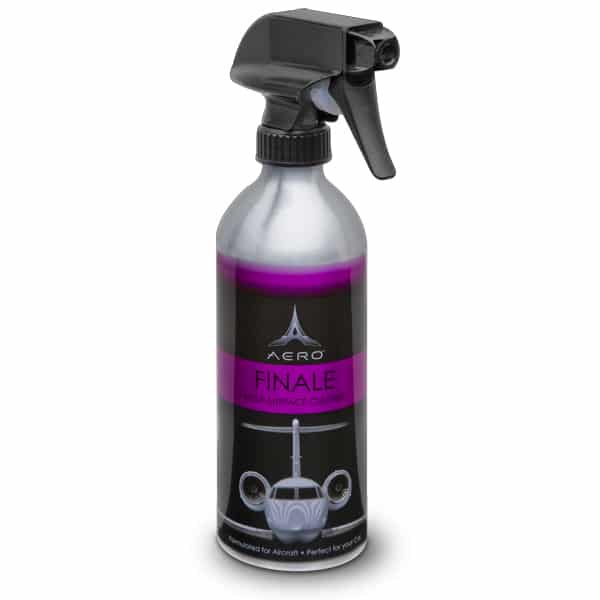 Surface, dashboard & general interior protectant: the vehicle dashboard is another area of the car that can be difficult to keep clean. This specific type of cleaner will help to remove and repel dust whilst also protecting it from UV damage over time.
By using these essential car cleaning and detailing products, you'll be able to get your car's interior looking cleaner & fresher for longer and sparkling like new again!
Selecting & Applying Car Exterior Detailing Products
When considering what products to use for car detailing, you need to factor in your vehicle's external finish. This will dictate what products you can safely use for detailing your car exterior. 
Fortunately, there are many high-quality products for vehicle owners to choose from that can help you achieve professional-looking results. With a little research, you can find the perfect products for your needs – and your budget!
When it comes to detailing your car's exterior, you want to use the best products available to get the job done right! Here are some top must-have car exterior detailing products that will help you detail your car like a pro & achieve that flawless finish: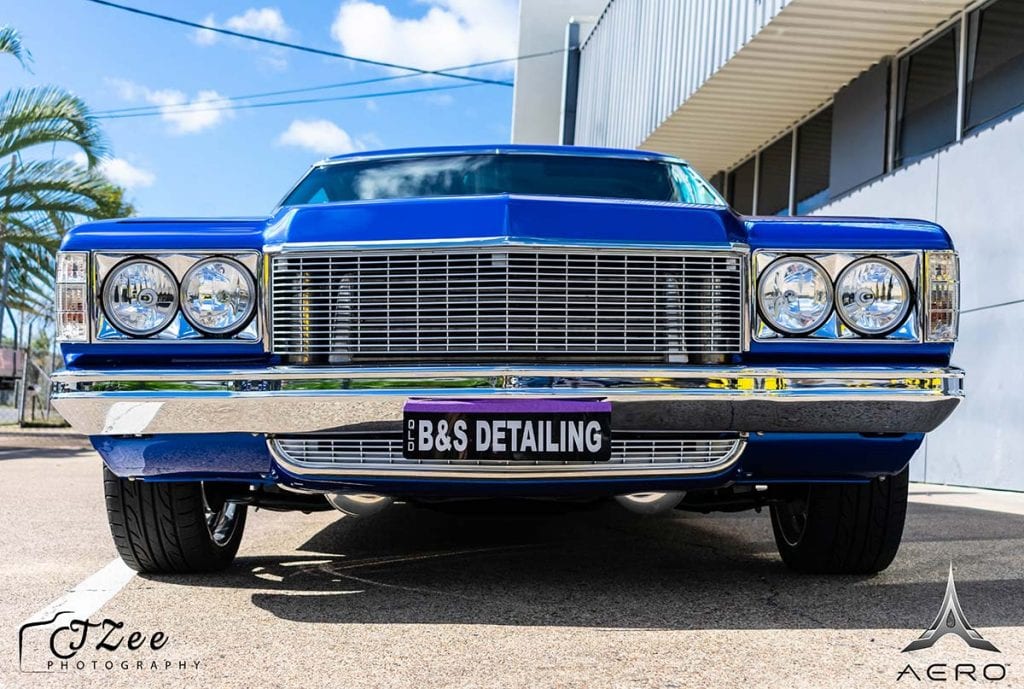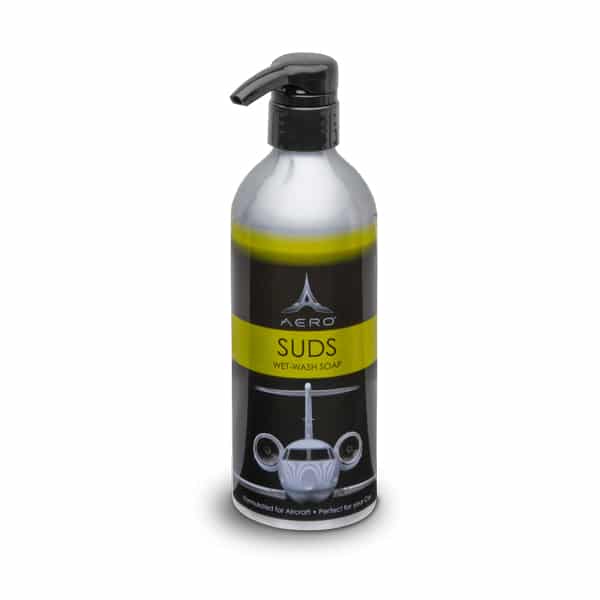 Gentle Car Wash Shampoo or Soap
A quality car wash shampoo is essential for getting rid of dirt, grime & debris, without damaging the paint. 
Look for a shampoo that is designed specifically for cars, that's gentle on paint, tough on dirt and contains no harsh chemicals.
Degreaser, Wheel & Tyre Cleaner
A high-quality wheel & tyre cleaner will help you quickly and easily clean your wheels and rims with minimal elbow grease. 
Simply spray on the cleaner and let it do its work. Then, simply rinse it off with water!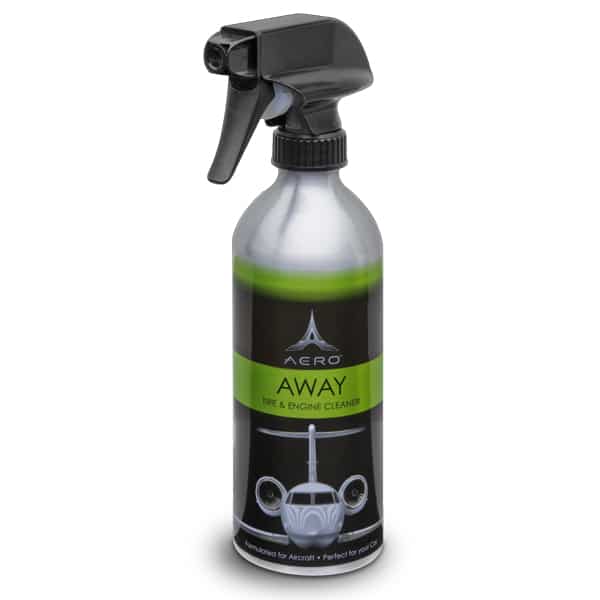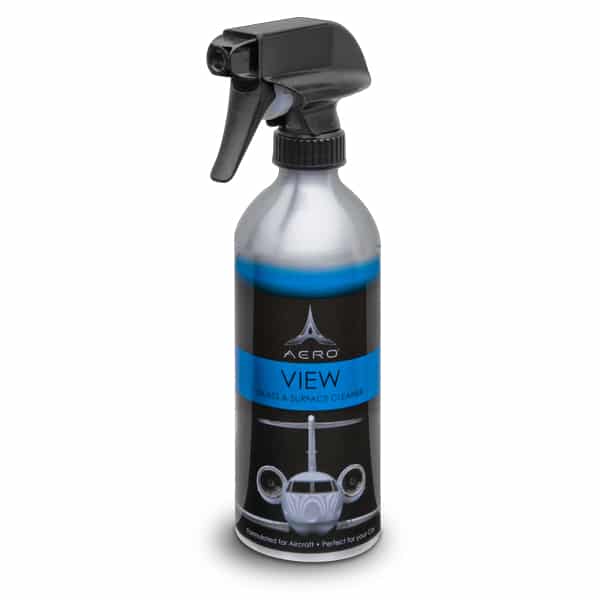 A premium glass cleaner will help keep your car windows and windscreen clear and streak-free. If you don't have any of this on hand though, you can't go wrong with the classic vinegar & water solution! 
Simply mix equal parts vinegar and water in a spray bottle and mist onto your windows. Then, wipe clean with a microfibre cloth.
Polisher, Clay or Sealant
If you want to add some extra shine to your paint, consider using a polymer sealant or polishing compound. 
A sealant will help protect your paint from UV rays and other environmental hazards, as well as give it a deep, lustrous shine. It's also used to remove light scratches and swirl marks from your car exterior.
A good clay bar can also help remove any embedded contaminants that are clinging to your paintwork, that washing alone cannot remove. Use it before you wax or polish for a smooth, flawless finish.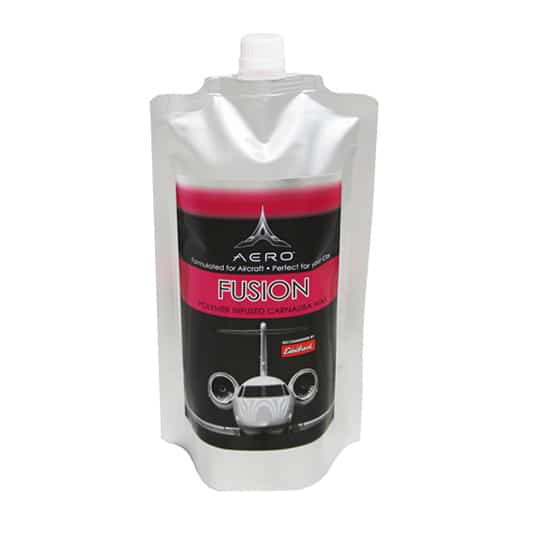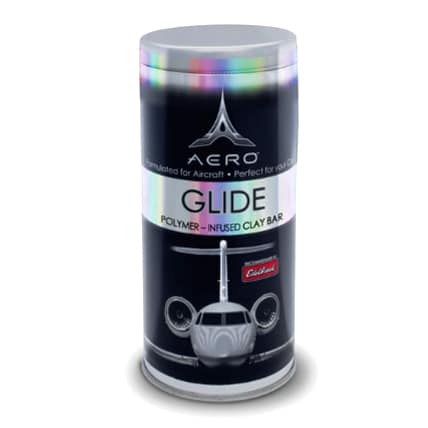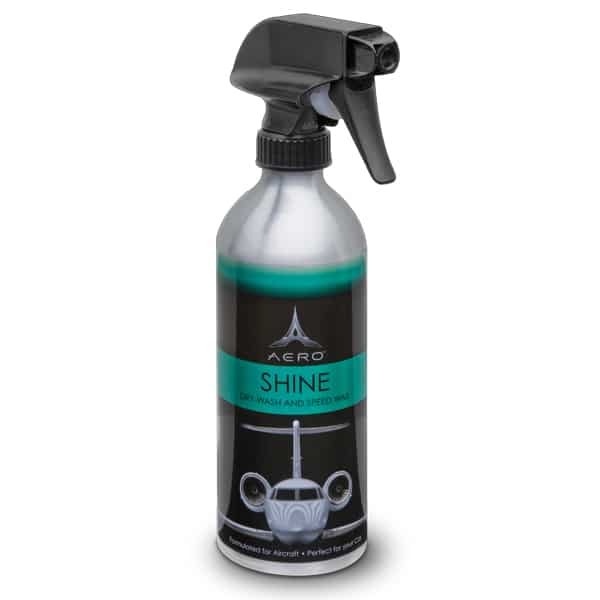 This helps to provide a protective barrier against the elements and helps to give your car's paintwork a long-lasting, glossy shine. Apply it after polishing for the best results!
Microfibre cloths are an essential car cleaning accessory that every vehicle owner should have! They're extremely versatile and can be used for a variety of tasks, from cleaning wheels and tyres, to polishing paint. These towels or cloths are made of thousands of tiny fibres that are extremely effective at trapping dirt and dust from surfaces.
Plus, they won't scratch your car's surfaces and are gentle enough to use on all types of finishes, including paint, glass, vinyl, ceramic coatings and chrome.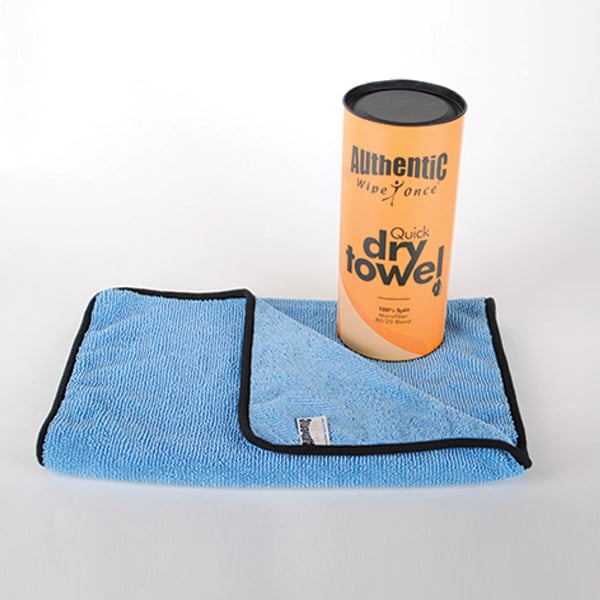 Best of all, microfibre towels are relatively inexpensive, super absorbent & are quick and easy to use – simply wipe down your car's surface and watch as the dirt and grime disappear!
So if you're serious about keeping your car looking its best, then make sure you invest in a good quality microfibre cloth – one of the leading must have car detailing products!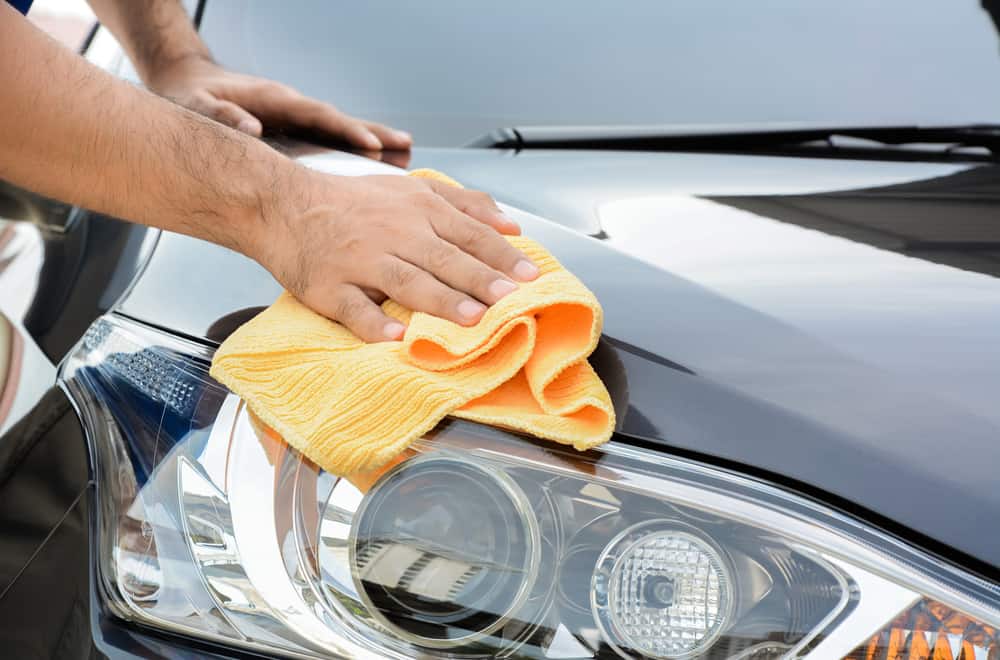 You can help extend the life of your vehicle by cleaning the interior and exterior on a regular basis and protecting its surfaces from wear and tear. Learning about what products do car detailers use, and then purchasing the best detailing products and tools for the job, will ensure that your vehicle is kept pristine condition and looks amazing all year round! 
If you prefer to leave your car detailing to the professionals, get in touch with B&S Detailing today! We look after customers all around South East Queensland, so whether you're located in South Brisbane, or on the Gold Coast, we can give your vehicle some much-needed TLC! To discover more about the range of services we offer, contact our friendly team today!